Max
Gender: Male
Weight: 75 lbs +
Registration: AKC
OFA Certification: Good
EIC Gene: Clear
This is Max, our new male who has taken over the duties of chief stud of the yellows.  Max still thinks he is a pup and is always interested in playing around.  Max loves people, and is contantly waging that big tail of his in anticipation of playtime.  Max weighed about 75 pounds at a year and a half old, so he will be an average sized male. Max has been tested for the EIC (Exercise Induced Colapse) gene which is a newly diagnosed disorder found in some labs. Max was found to be clear of the gene.
Cleo
Gender: Female
Weight: 55 lbs
Registration: AKC
Cleo is a young, American Lab with light coloring in the ivory spectrum. She is gentle, loves people and gets along well with other dogs. Born in 2016, registered with AKC.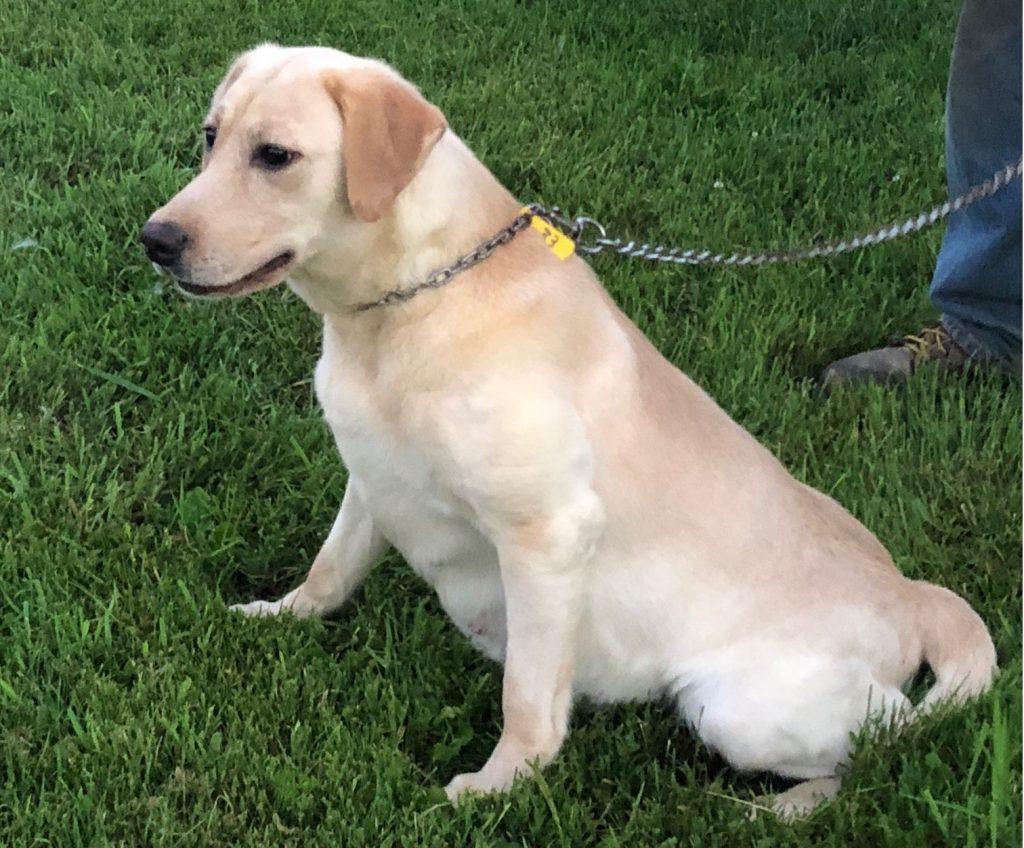 Tessa
Gender: Female
Weight: 80 pounds
Registration: AKC
OFA Certification: Fair
We bought Tessa and her sister, Dixi, when they were seven weeks old.  We were impressed with their personalities, their good looks, and their pedigrees.  Tessa's grandfather, Candlewoods Ramblin Man, was an AKC National Field Champ.
Vegas
Gender: Female
Weight: 70 lbs
Registration: AKC
Vegas was born in 2015 and is a beautifully colored yellow lab. She even has several AKC champions in her pedigree! She has a warm yellow coat just above the ivory spectrum and has just as warm of personality; She loves to be around people!