We have a litter of Chocolate Lab puppies that will be ready by Christmas!
Adorable Puppies Looking for Amazing Homes!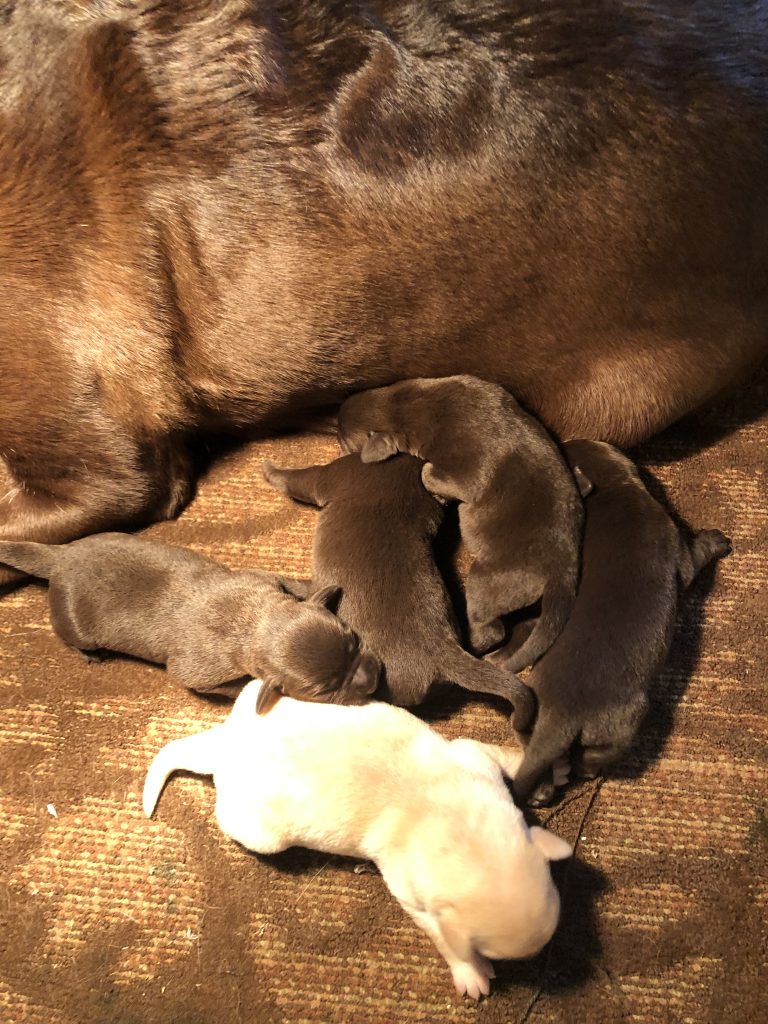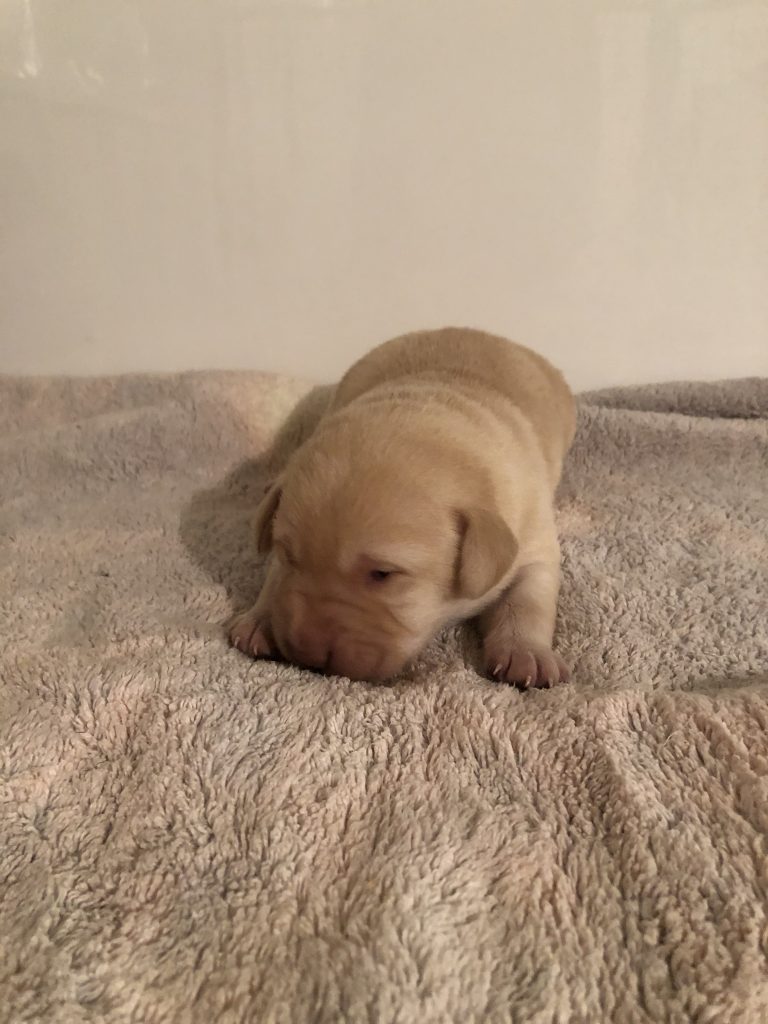 Tango's yellow male - 2 weeks
October 2022
10/28/22 - Tango had 5 puppies on today! She has two chocolate females, two chocolate males,  and one yellow male. The father of the puppies is our male chocolate lab, Woody.   Both parents are AKC registered Labrador Retrievers and the puppies will come with AKC registration papers. They will be ready for new homes around December 23, 2022.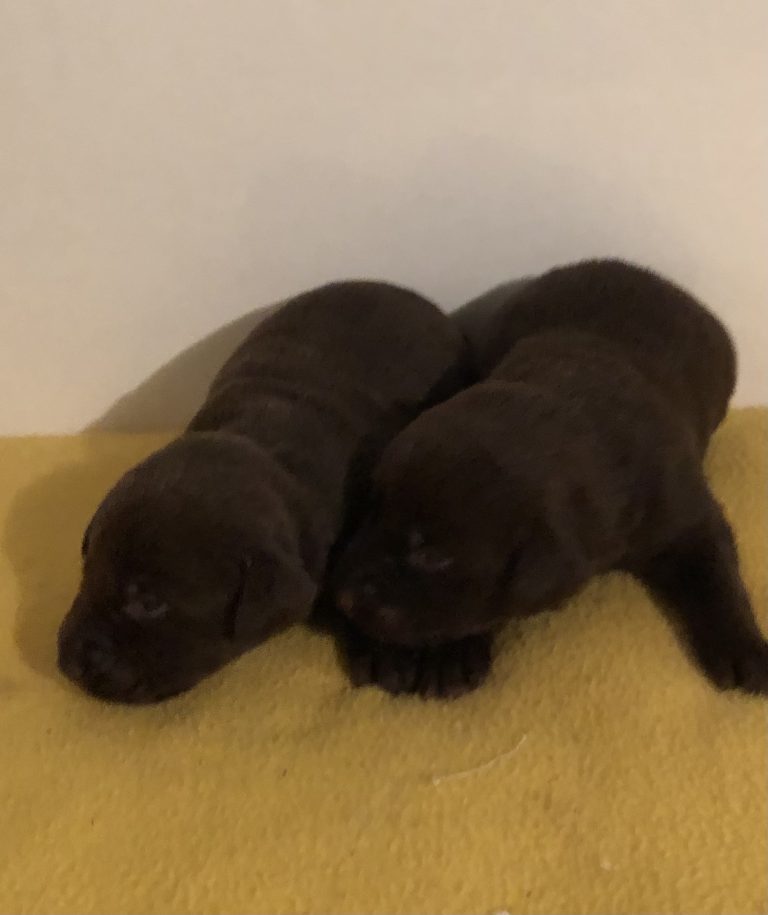 Tango's chocolate females.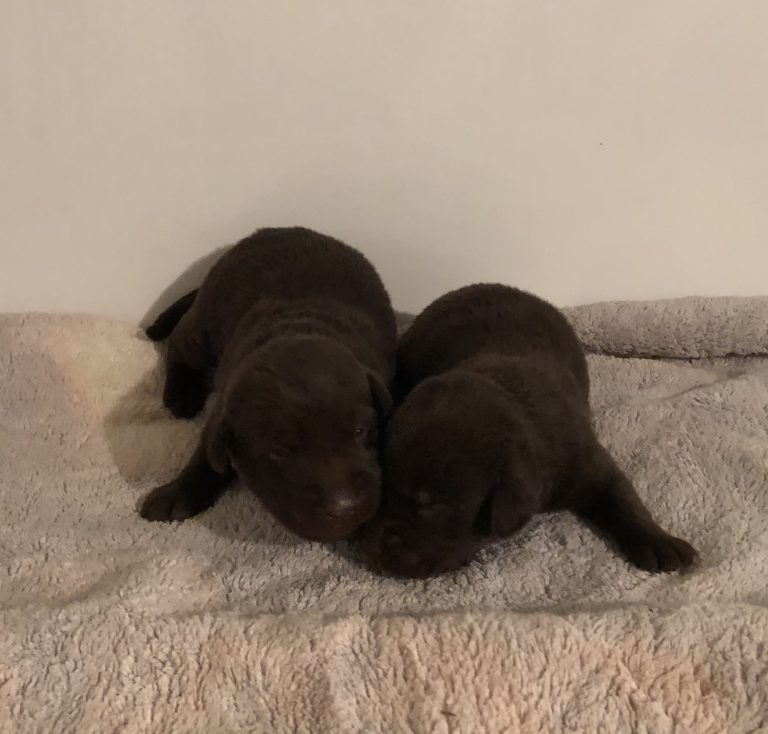 Tango's chocolate males.
December 2022
The puppies had their health checks done with our veterinarian and all of them were perfect. They had their first set of puppy vaccinations.  We currently have one male chocolate lab puppy available.  He will be ready to go to a new home by December 23.  Call or text with any questions.
December 30, 2022 - The last male went to his new home today!
507-227-4118