We have a new litter of lab puppies!
Adorable Puppies Looking for Amazing Homes!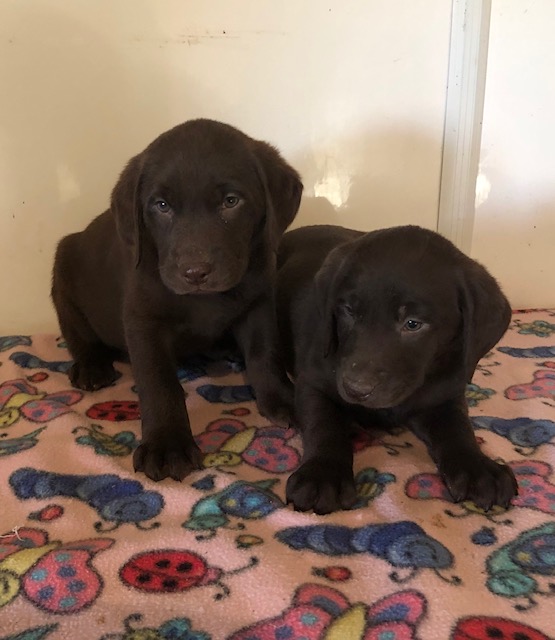 April 2019
Tango had seven puppies on February 15! She had one chocolate and one yellow female along with two yellow and three chocolate males. They are almost eight weeks old and will be ready to go to new homes soon. They had their health check with our vet and their first puppy vaccinations and all are healthy and well. Parents are both AKC registered purebred Labrador Retrievers.  We currently have two yellow males and two chocolate males available. Spring is a great time to add a new puppy!
April 17 - We now have just one male Chocolate Lab puppy available.
April 20 - All of Tango's puppies are in new homes. We hope to have a new litter of chocolate lab puppies around the third week of June.