We are expecting some chocolate lab puppies in late April, 2022! Watch for birth announcement!
Adorable Puppies Looking for Amazing Homes!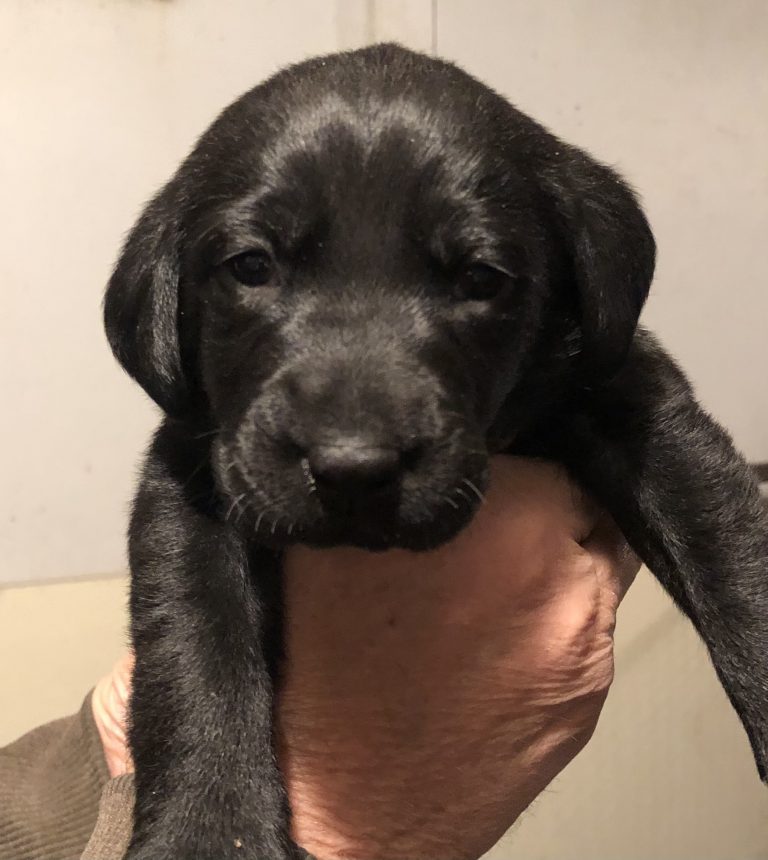 December 2020
1-25-21 - Trixie had 11 puppies on December 17! She is being a great mama!! She has five chocolate females, two chocolate males, one black female and three black males. The parents are both AKC registered purebred Labrador Retrievers and the puppies will come with AKC registration papers.  The father of the puuppies is our male yellow lab, Max.  He is EIC tested and cleared and is OFA certified with good rathings. We currently have one chocolate female and two black males that are not reserved. Call or text for more pictures or videos and details. 507-227-4118
1/29-21 - All of Trixie's puppies are now spoken for.  We hope to have some yellow lab puppies born in March.  Will possibly have some chocolate lab puppies this summer.