We have a new litter of lab puppies!
Adorable Puppies Looking for Amazing Homes!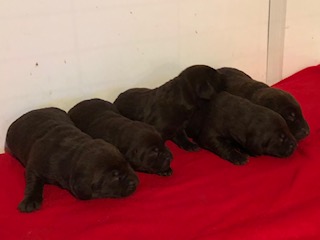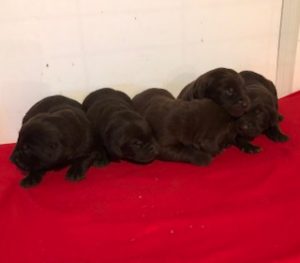 November 2019
11-17-19 Trixie had 10 puppies on November 17! So many mouths to feed, but she is doing it perfectly! She has five males and five females - all a dark rich chocolate color. The parents are both AKC registered purebred Labrador Retrievers and the puppies will come with AKC registration papers.  We currently have deposits on two of the males and two of the females. Call or text for more pictures or videos and details. 507-920-5945
December 15 - All of Trixie's puppies are now reserved.