Yellow Lab pups – September 2023
Mother: Cleo
Father: Mitchell
Date born: September 11, 2023
Date Available: Around the beginning of November 2023
Males Available: Yes
Females Available: No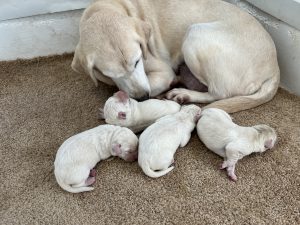 Cleo with new puppies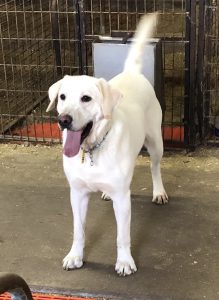 Mitchell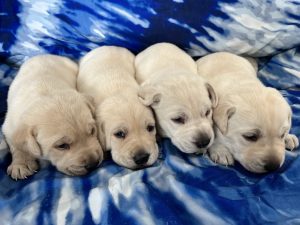 Cleo's puppies at 3 weeks.
AKC Yellow/Ivory Lab Puppies
Cleo and Mitchell had a new litter of yellow/ivory lab puppies on September 11, 2023.  Both parents are AKC registered, and the puppies will come with AKC registration papers. The parents are both very light in coloring and so are the puppies. Cleo is on the smaller side at about 60 pounds. Mitchell is very muscular and weighs in around 85 pounds now. There are four puppies, three females and one male in the litter.
Feel free to call, text or email with any questions! Jeremy - 605-214-4414 or Lorelei - 507-227-4118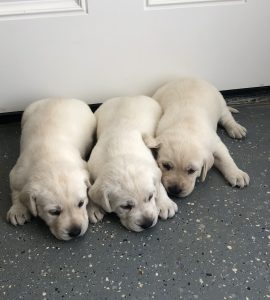 Cleo's females at 3.5 weeks
October 8 - Cleo's puppies are growing well. They have been wormed for the first time and will see our vet at around six weeks old.  Two of the females are spoken for at this time.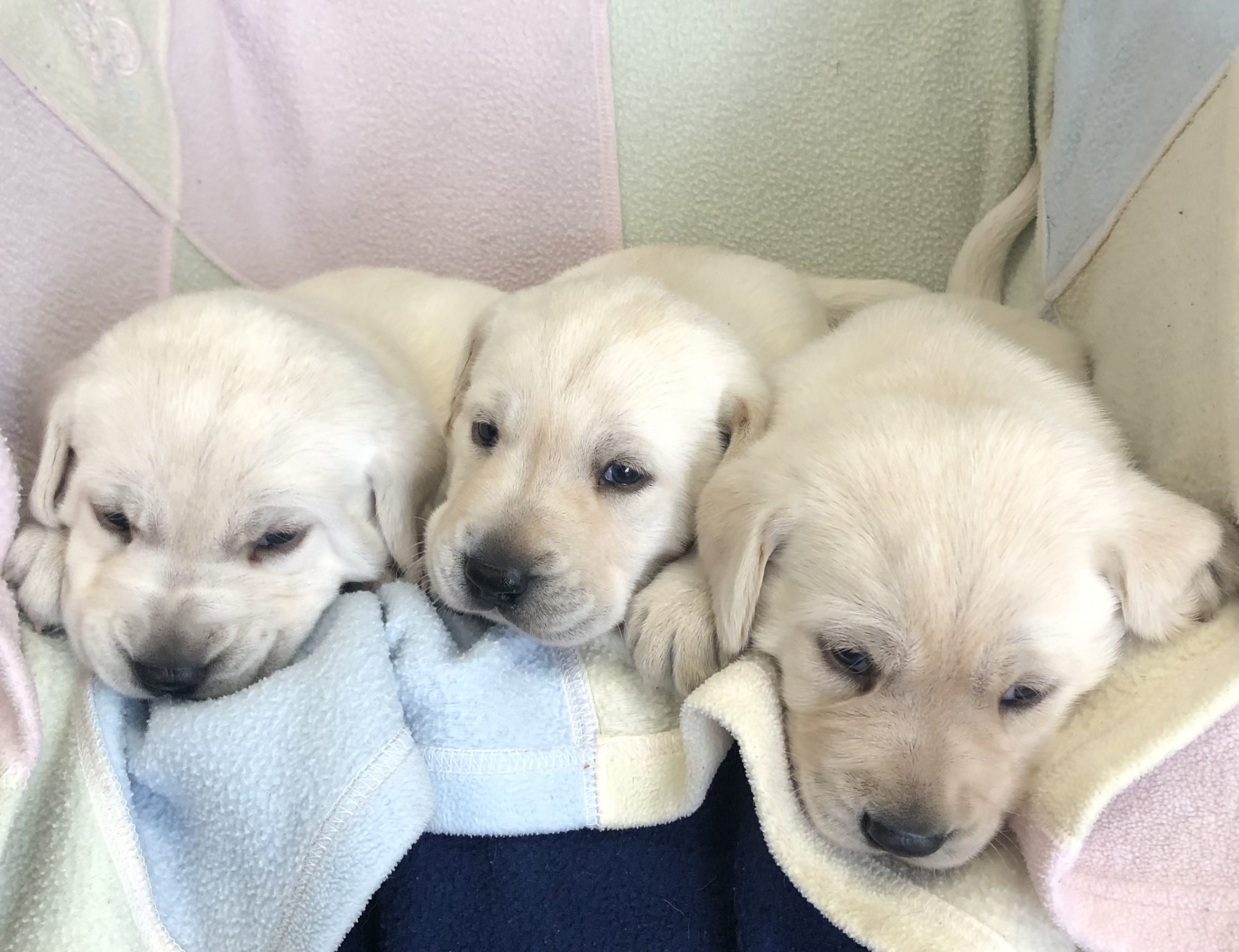 Cleo's females at 3.5 weeks