Yellow Lab puppies – Fall 2022
Mother: Cleo
Father: Mitchell
Date born: February 25, 2023
Date Available: April 22, 2023
Males Available: Yes
Females Available: No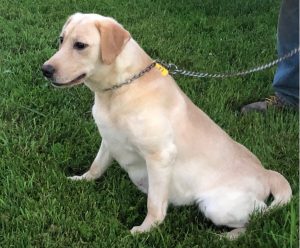 Cleo - the Yellow Lab mama.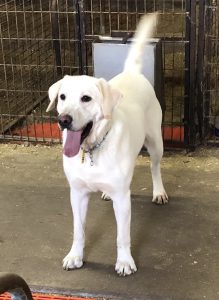 Mitchell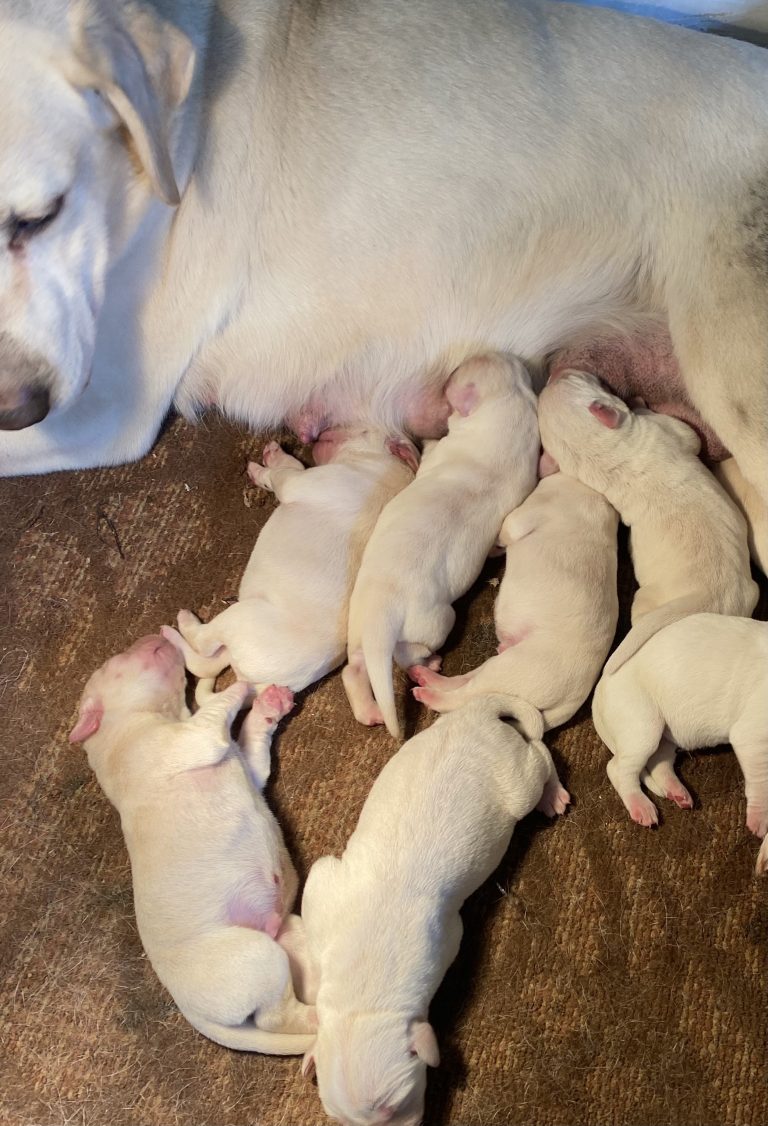 Cleo's newborns - 1 day old.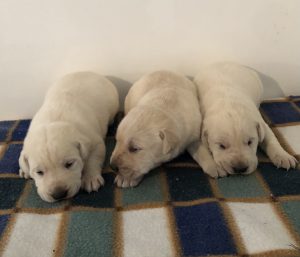 The three males at 2.5 weeks old.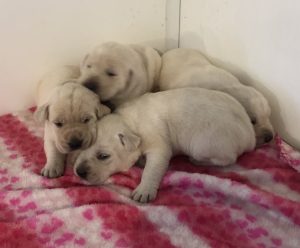 The four females at 2.5 weeks old.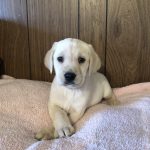 IMG_5121
AKC Yellow Lab Puppies!
February 25, 2023 - We have a new litter of ivory colored Yellow Lab puppies. Cleo is the mom and Mitchell is the proud papa!  Both are AKC resisted labs.  Cleo is a smaller lab, around 60 pounds and Mitchell is right around 80 pounds.  Cleo has a light ivory coat and Michell has a striking white colored coat.
They have four females and three males.  They are cute, plump puppies.   Their eyes will open when they are around 2 weeks old.  For now they are content to eat and sleep!  We have males and females available at this time. Call or text for more information.  507-227-4118
April 14 - We have one male that is not spoken for yet.  The puppies will be ready for their new homes around April 22.