Yellow Lab Puppies
We plan to have some Yellow Lab puppies in the Spring of 2020.
Yellow Lab puppies – 04/06/19
Mother: Vegas
Father: Jep
Date born: April 6, 2019
Date Available: June 1, 2019
Males Available: No
Females Available: No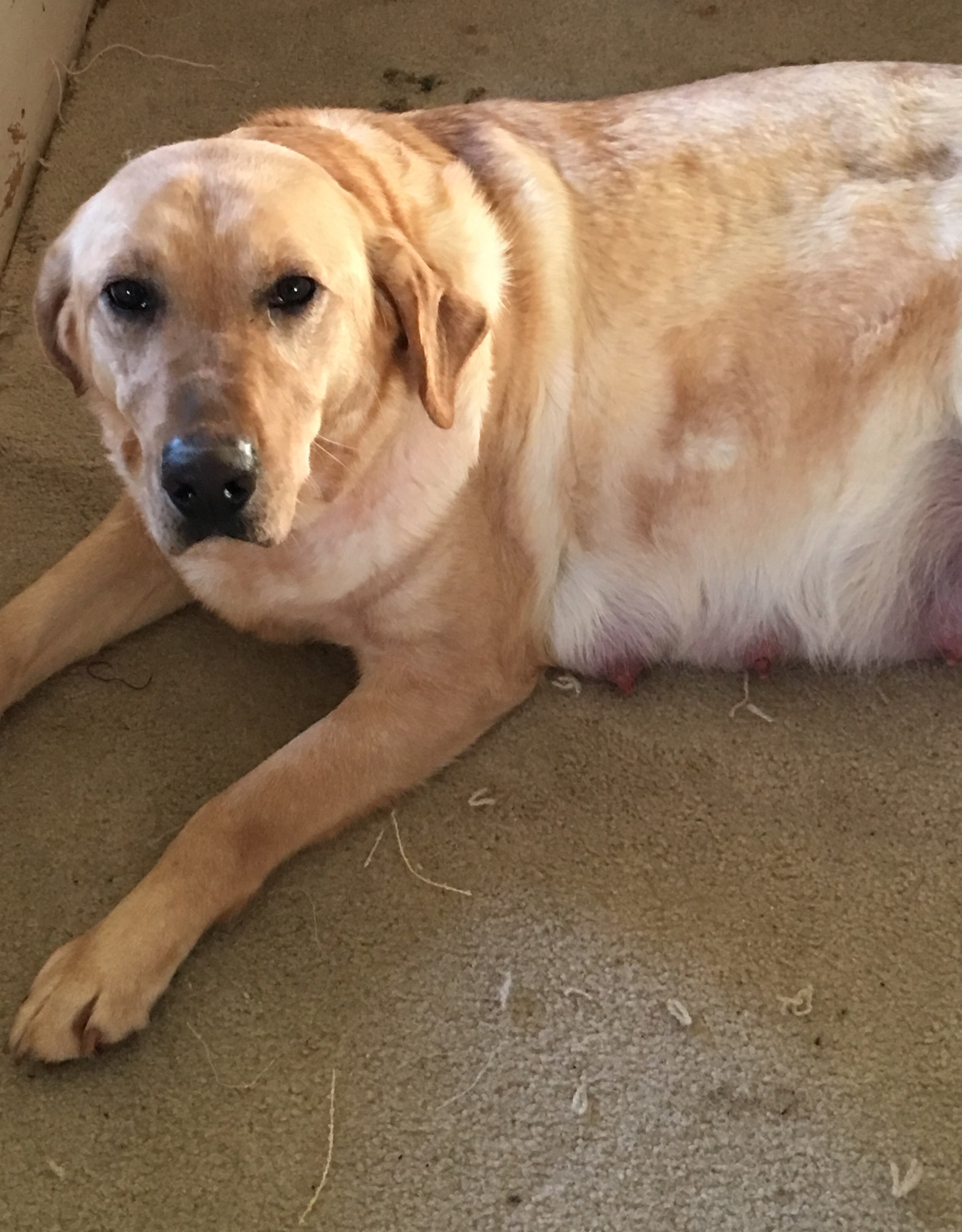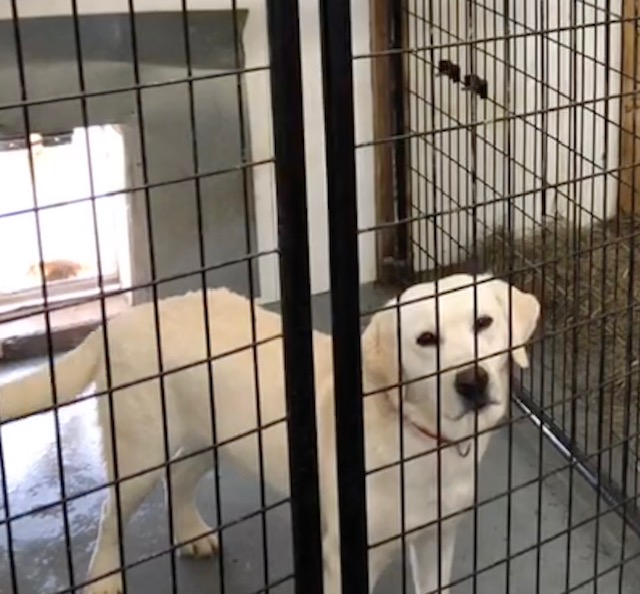 April 6, 2019
Vegas and Jep have a beautiful litter of ivory/yellow lab puppies.  Vegas has had a few litters prior to this, but this is our first litter with Jep as the sire. Jep is our son's male ivory lab.  He has an outstanding pedigree which we can share with you - just let us know. They are both purebred yellow Labrador Retrievers registered with AKC. Vegas and Jep are both around 65 to 70 pounds and are very lovable and friendly dogs!
Vegas had 8 puppies on April 6. There are 4 females and 4 males. All are healthy and happy! We currently have 2 males and 2 females available.
Update - June 5, 2019 - We currently have one very handsome male puppy available from this litter.  He is ready to go to a new home any time now. He has had a health check with our vet, had his first vaccinations and had his dew claws removed.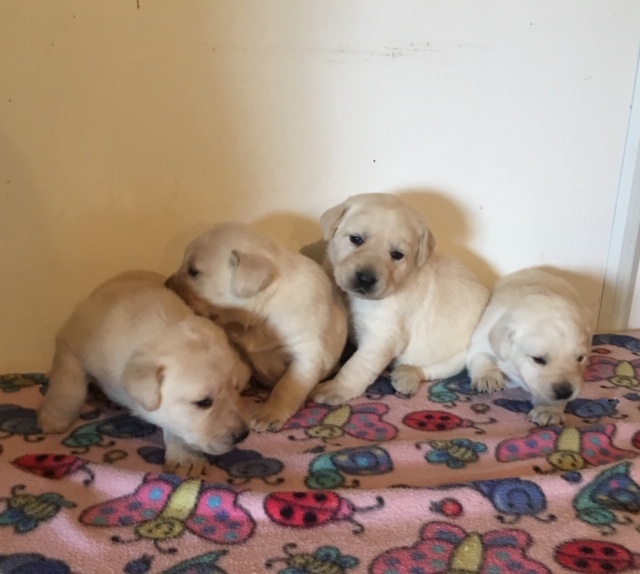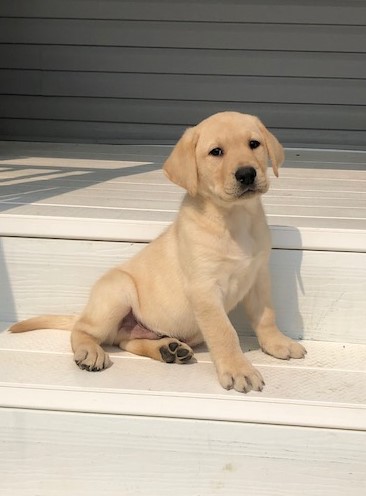 May 1, 2019
Vegas and her pups are doing great. They are growing so good and are absolutely gorgeous! They are starting to get a little adventurous and are now playing with each other and making little puppy barks - so cute!
Contact us for more information on these Spring puppies!