Yellow Lab Puppies
Winter 2018-2019 litter
Yellow Lab puppies – 11/16/18
Mother: Sasha
Father: Trapper
Date born: November 16, 2018
Date Available: January 11, 2018 -NOW!
Males Available: No
Females Available: Yes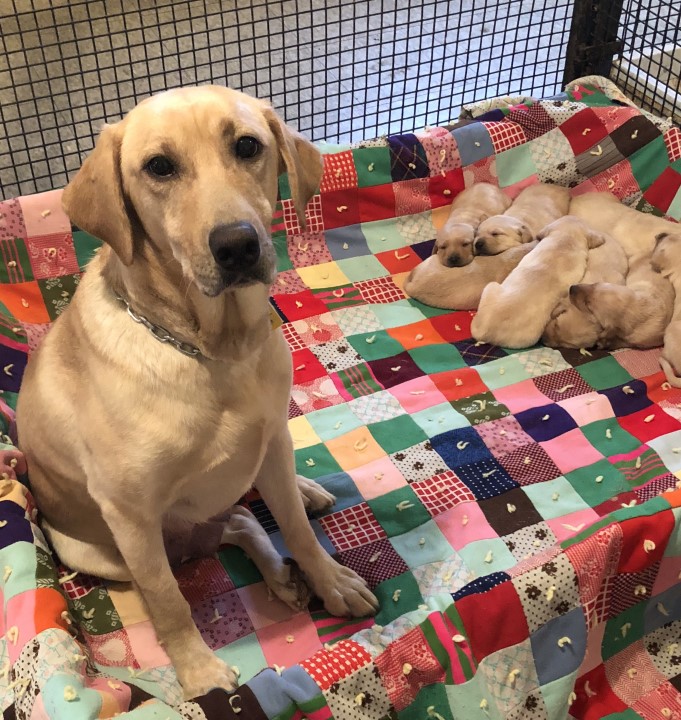 December 3, 2018
Sasha and Trapper are newer dogs to our farm and we don't have pictures of Trapper posted yet. They are both purebred yellow Labrador Retrievers registered with AKC. Sasha is a smaller female, about 60 lbs, and has a great hunting pedigree. Very lovable and friendly!
Sasha had 8 puppies on November 16. There are 3 females and 5 males. All are healthy and happy!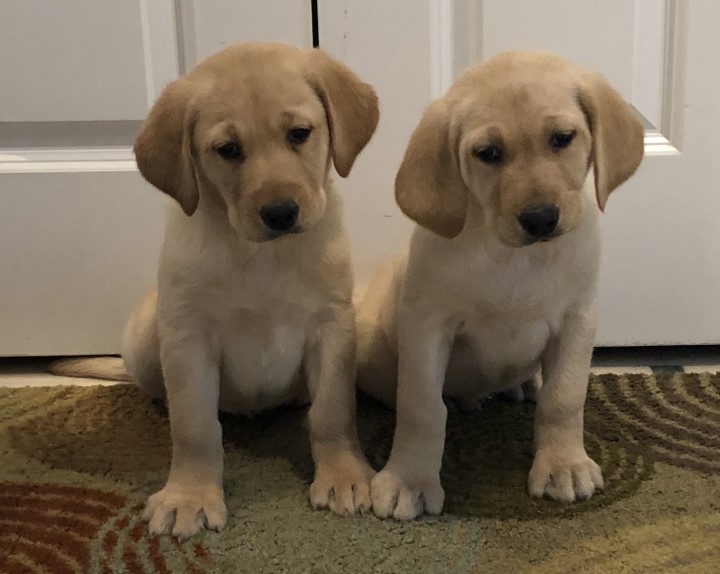 January 22, 2019
Sasha and her pups are doing well. They are weaned and already off to their new homes... all that is, except one of her females. She is now nine and a half weeks old and looking for a loving home!
Contact us about bringing this last dazzling doggie home!