Yellow Lab Puppies
Spring 2018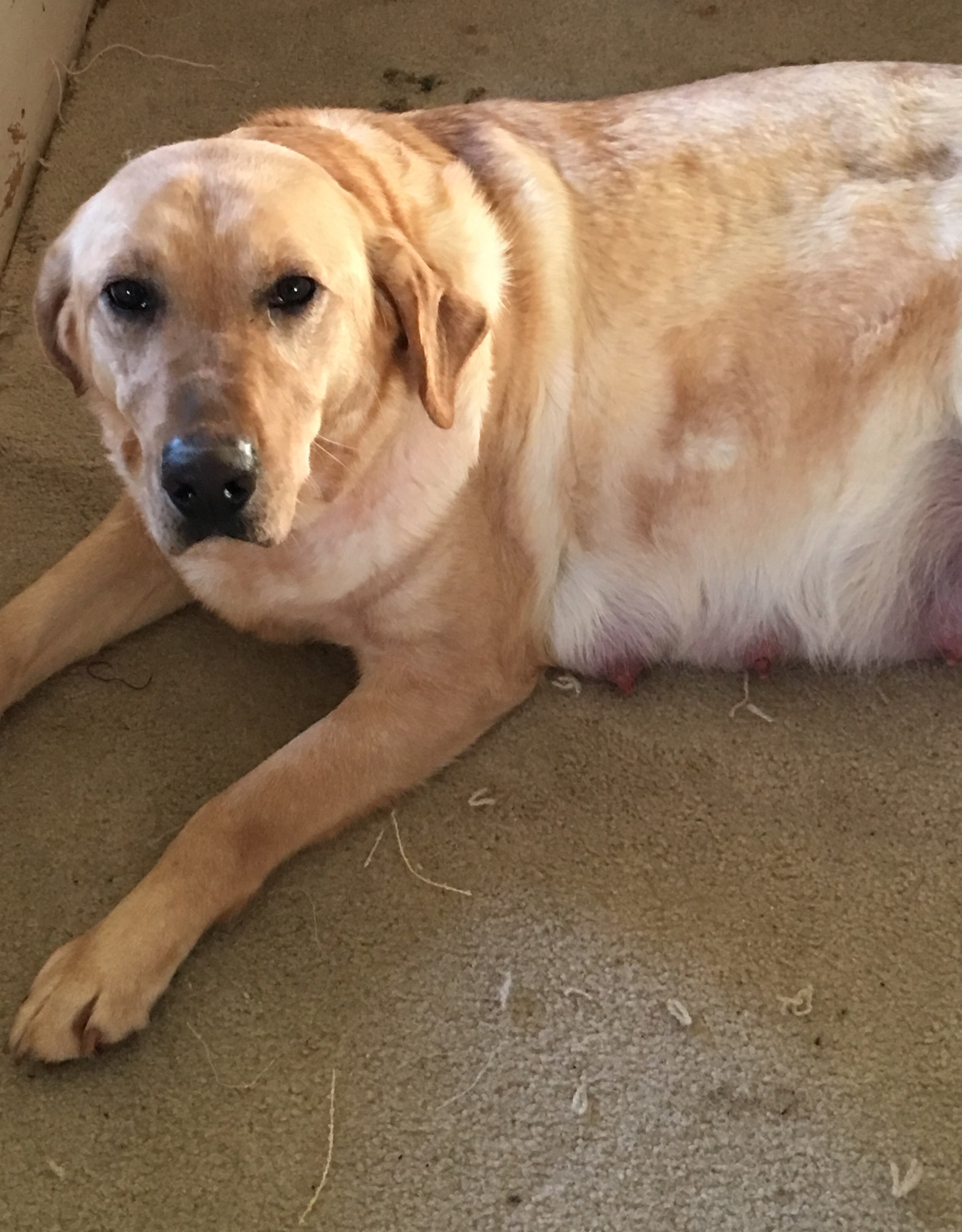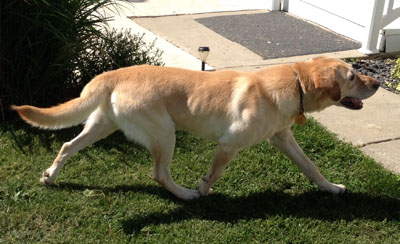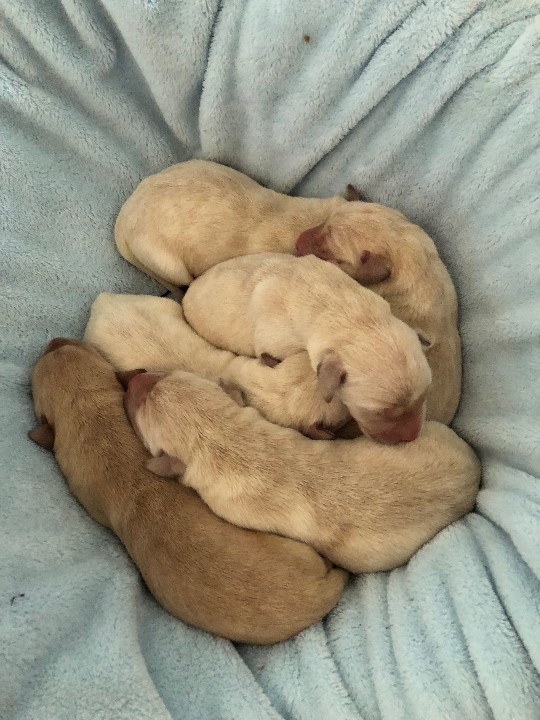 March 20, 2018
On this wonderful first day of spring, we are announcing our current litter of puppies from Vegas and Max. She had 2 females and 4 males on February 15, 2018. At this time we only have 1 male unspoken for and it is one of the lighter colored ones.
Everyone is happy and healthy! Contact us about reserving a cute little puppy!
Both parents are American Labrador Retrievers registered with AKC and OFA certified. Learn more.