December 1, 2023 – We are expecting a litter of Golden Retriever puppies any day from Aspen and Kirby.
Maggie and Kirby Litter – 09/26/23
Mother: Maggie
Father: Kirby
Date born: August 26, 2023
Date Available: Around the middle of October
Males Available: Yes
Females Available: Yes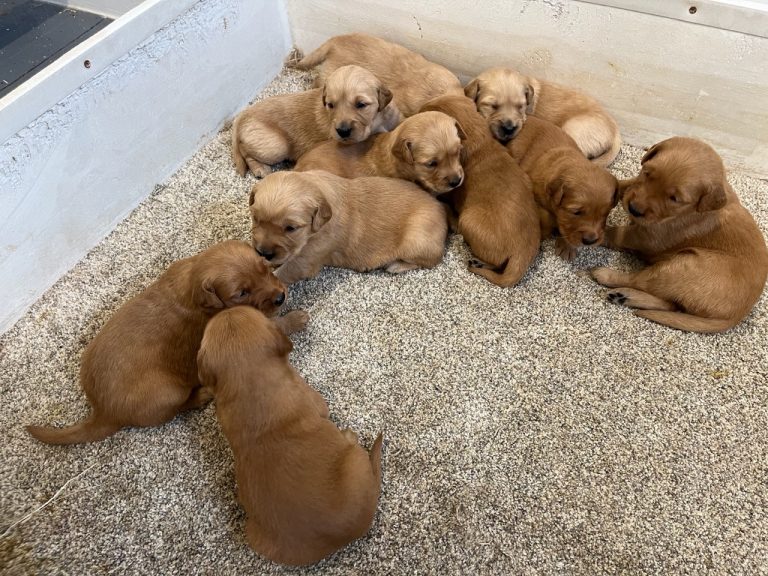 Maggie's puppies at 3 weeks old.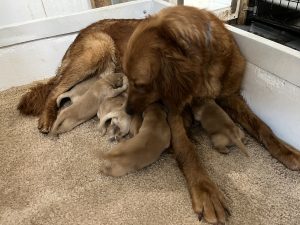 Maggie with new pups.
August 26 - Maggie had ten puppies, three females and seven males, all are doing great! Maggie is a daughter of our Golden Retrievers Sadie and Buddy.  She is a lovely dark colored Golden. She has a beautiful variety of golden shades in her litter. Our male, Kirby, is the father of the puppies.  Let us know if you would like to see updated pictures and videos of the puppies.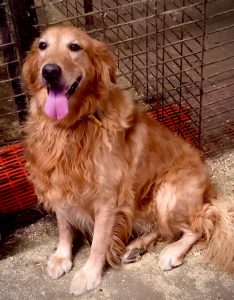 Kirby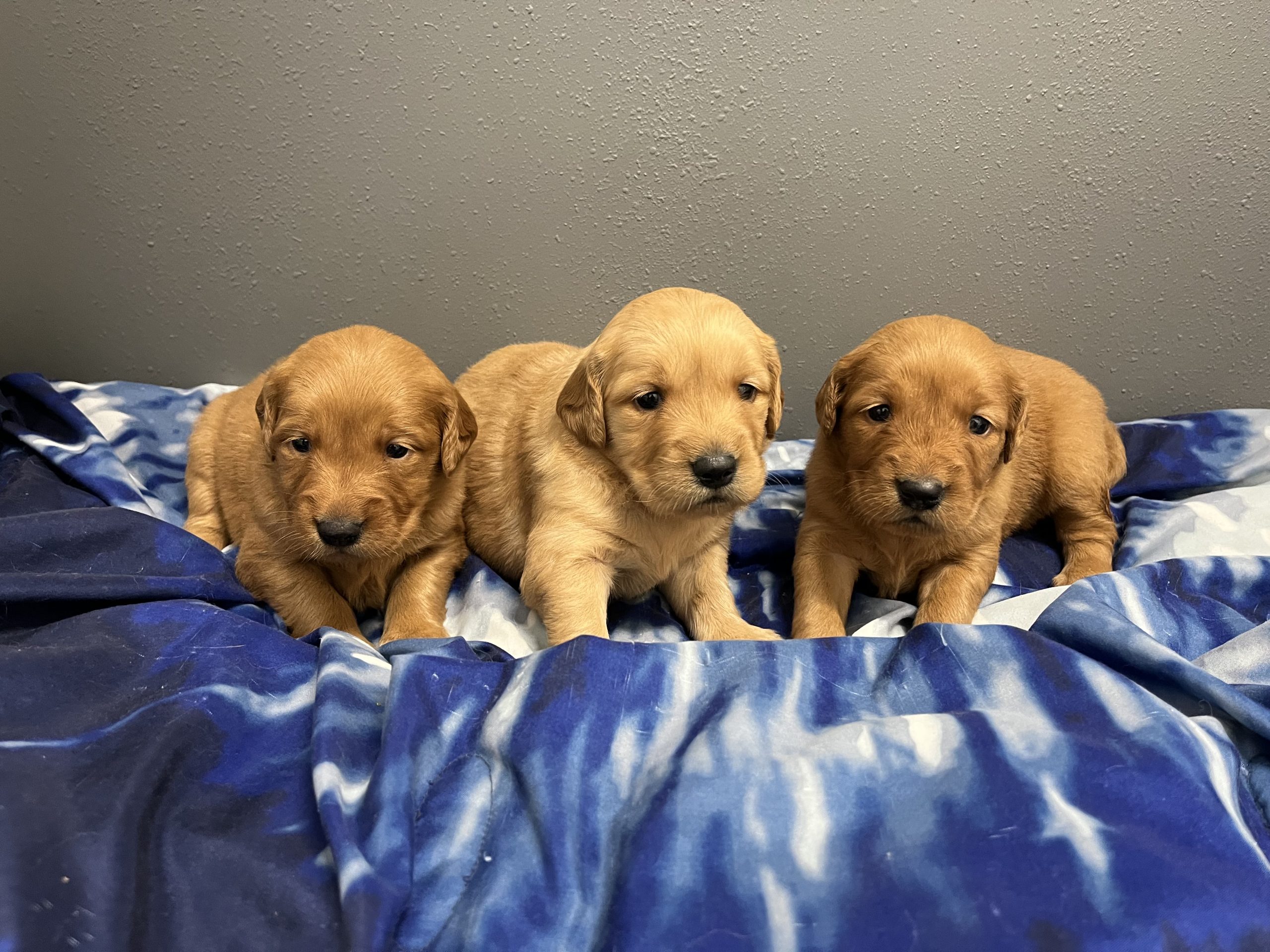 Maggie's females at 3 weeks.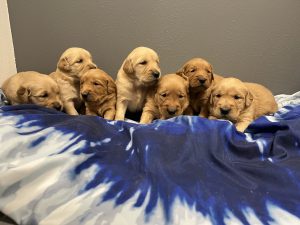 Maggie's males at 3 weeks.
Sept 17 - The puppies are growing and getting so cute.  They are just over three weeks old now. There are males and females available.
October 6 - The puppies had their "well-puppy check" today and all of them were perfect! They have had their first vaccinations and have been wormed three times.  They will be ready to go to new homes around the middle to end of October.  Call or text for new pictures, videos or for more information. 507-227-4118 or 605-214-4414
We are planning to go to Mankato on Saturday, the 21st and can take some of the puppies with us.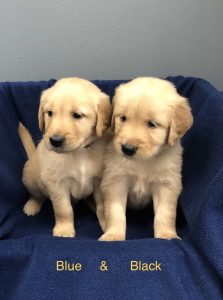 2 males at 5 weeks
2 males at 5 weeks.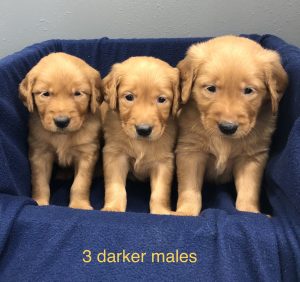 3 males at 5 weeks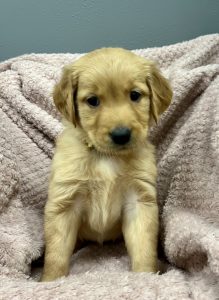 Female - Yellow collar
Female - Pink collar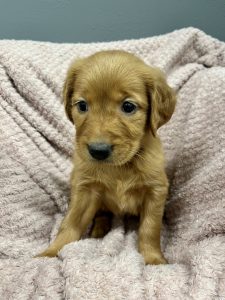 Female - Purple collar