Goldadors: One parent is Labrador, one parent is Golden Retriever.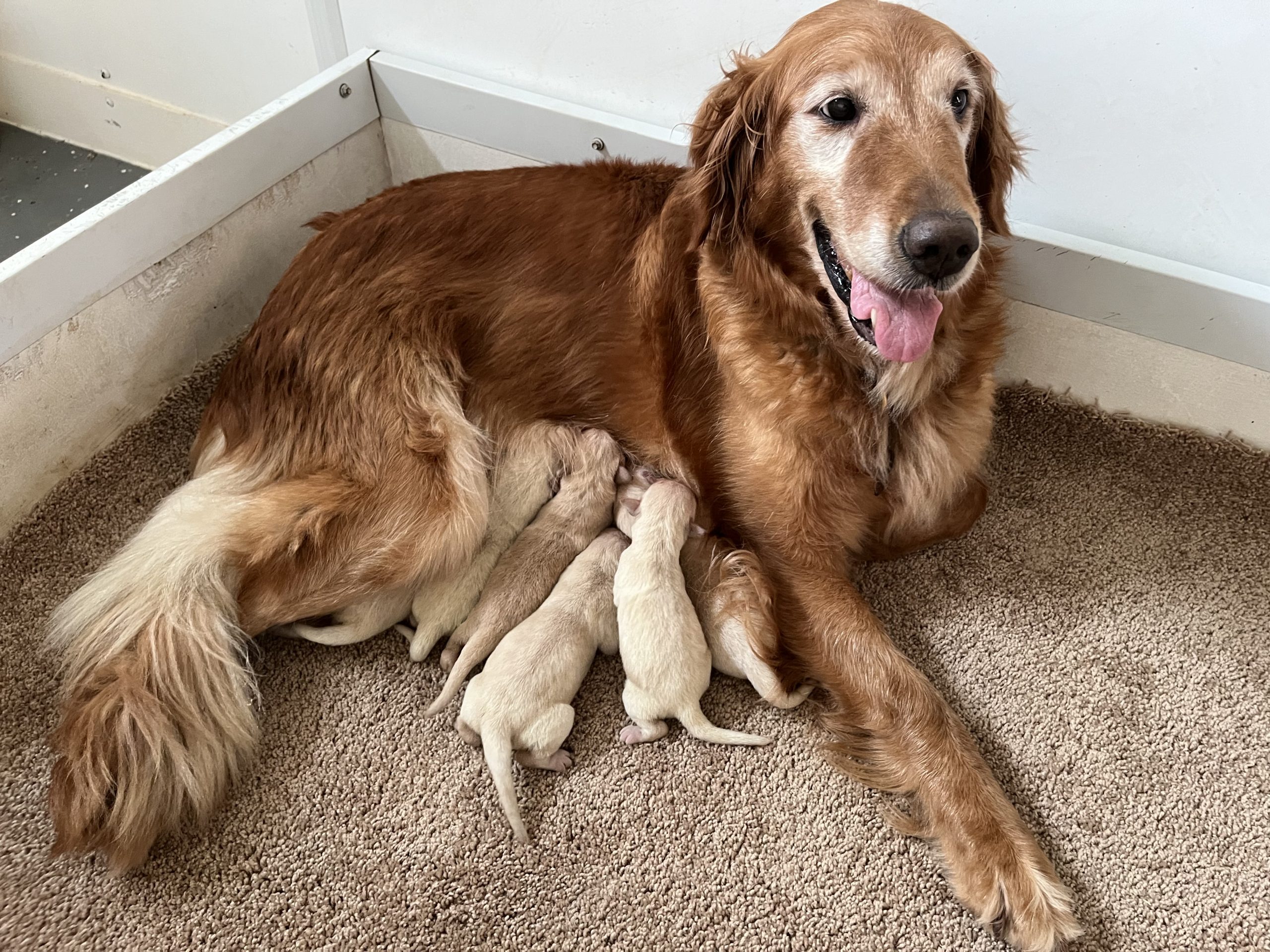 Samantha with Goldador puppies.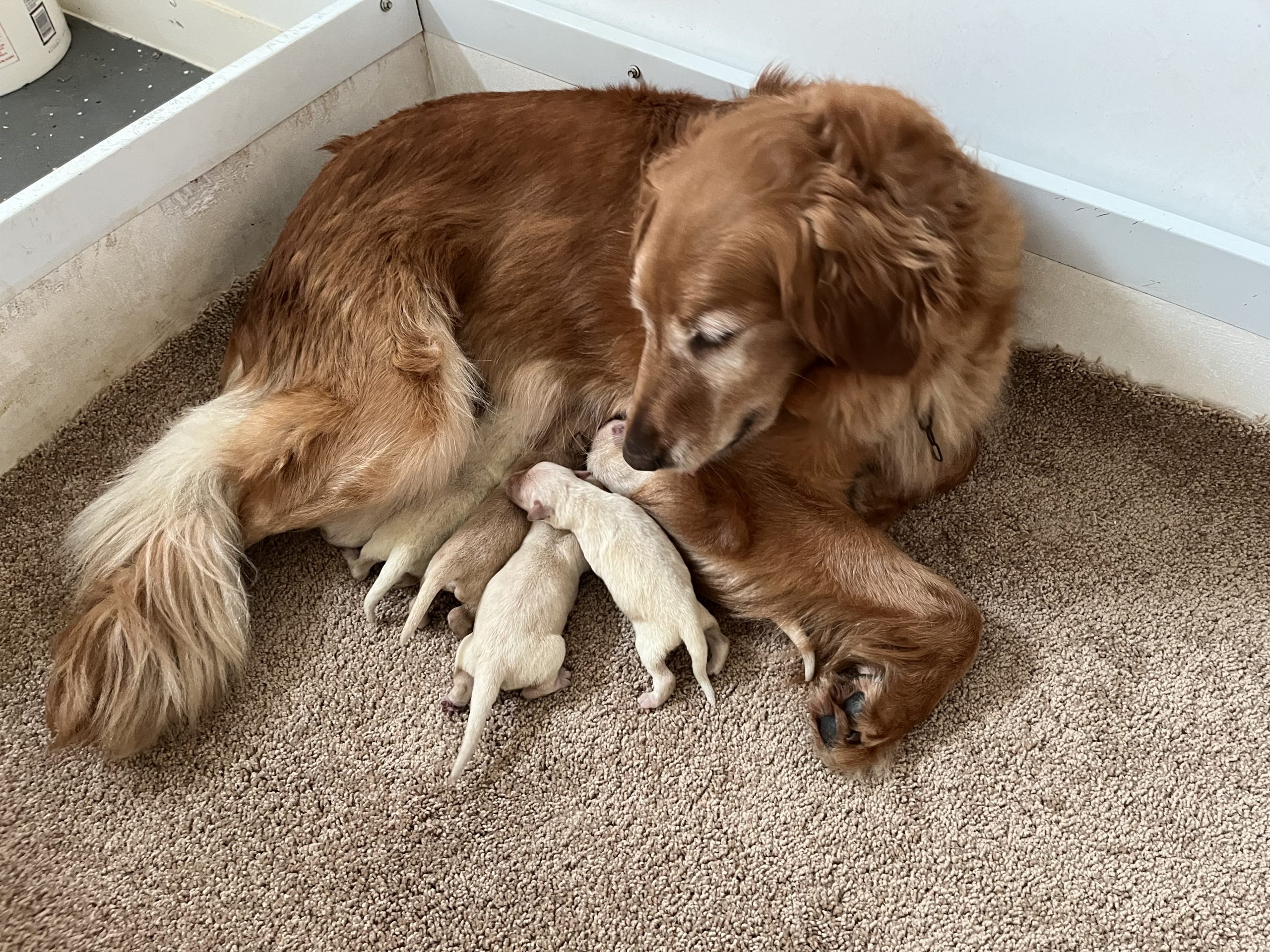 Samantha is a great mama!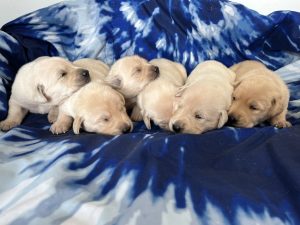 Two weeks old, eyes just opened!
August 2023
August 16, 2023 - Samantha had her litter of Goldador puppies this morning.  She has just five males and just one female.  They all are nice sizes and very active - so they have an excellent start.  Mitchell, our ivory male is the father of the puppies.  Both Mitchell and Samantha are AKC registered. Samantha is about 65 pounds and Mitchell is around 85 pounds.   We will update with new pictures as the puppies grown.  The female and two of the males are reserved at this time. 
Call, text or email for more information. We would love to answer any questions! Jeremy - 605-214-4414 or Lorelei - 507-227-4118