Goldadors: Cross breed of our Goldens and Labs
Winter 2020 Litter - 7 Girls and 2 Boys!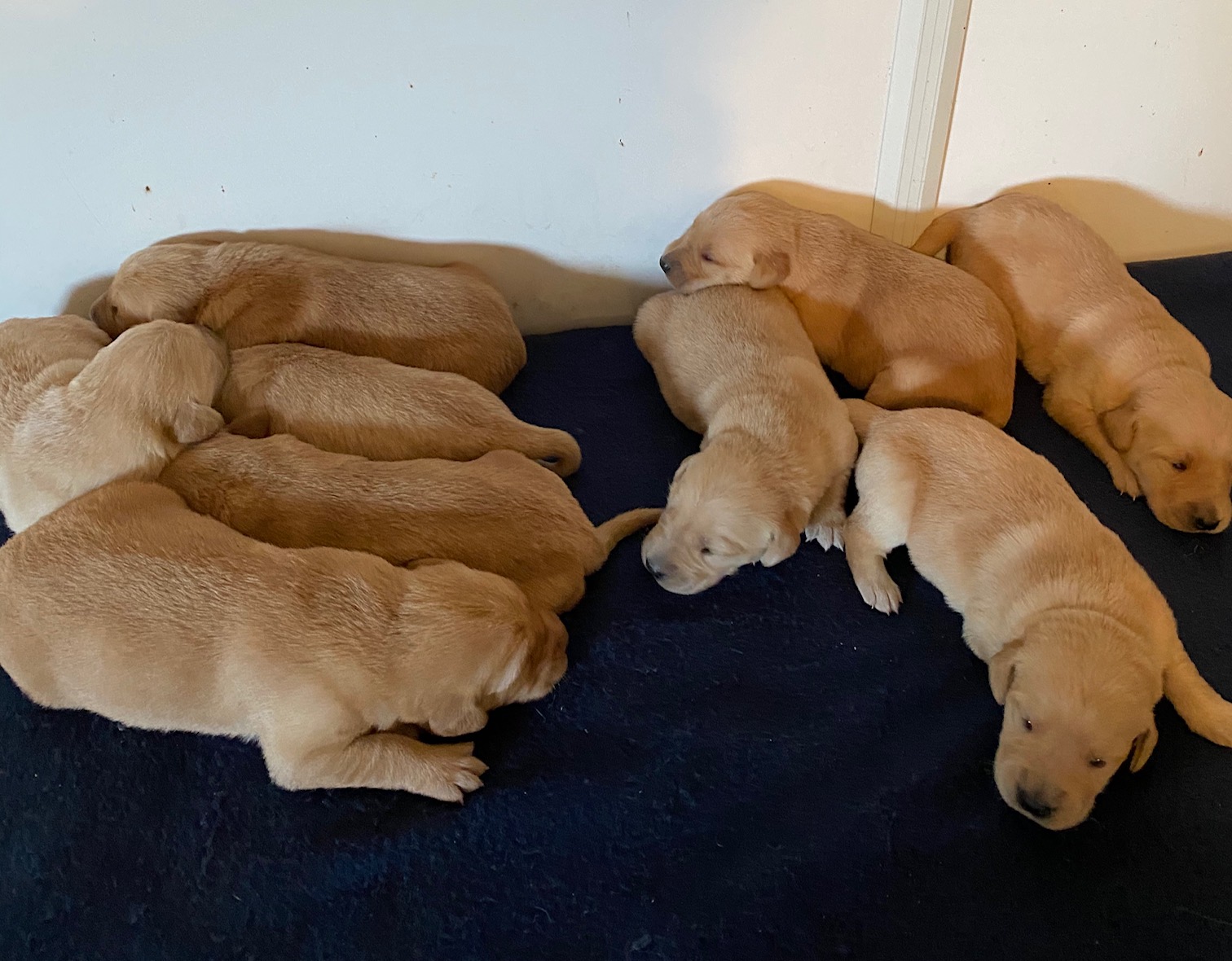 Cali's New Puppies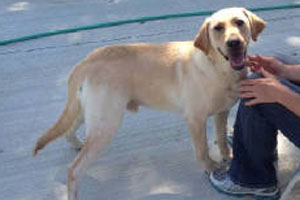 Max - the sire of the litter - Yellow Labrador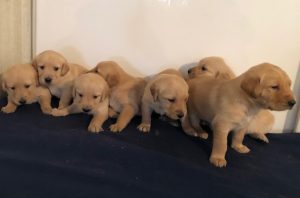 Cali's 7 females at 5 weeks old.
Two of the females from Cali and Max's last litter at 6 weeks old.
January 20, 2020
February 13 - Our Golden Retriever, Cali had a new litter of Goldador puppies on January 20. The father is our Yellow Labrador Retriever, Max. They are both AKC registered. Cali has seven females and two males. We currently have two females and one male available.
Cali is a medium colored golden, Max a yellow to ivory color... and their puppies? Well they all turned out rather light in coloring with a couple that are more of a medium. They will have their health check with our vet in a couple of weeks and will be ready for new homes around March 20. 
Call, text or email for more information, pictures or videos of them. We would love to answer any questions!
February 18 - Update - We have two females available at this time.  Our daughter who lives in Sioux Falls, SD has a litter also and has a couple of males available. Call us for more details! 507-920-5945