Goldadors: Cross breed of our Goldens and Labs
Sorry, no available Goldadors at the moment.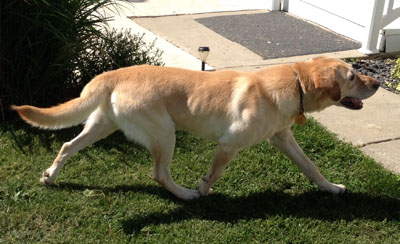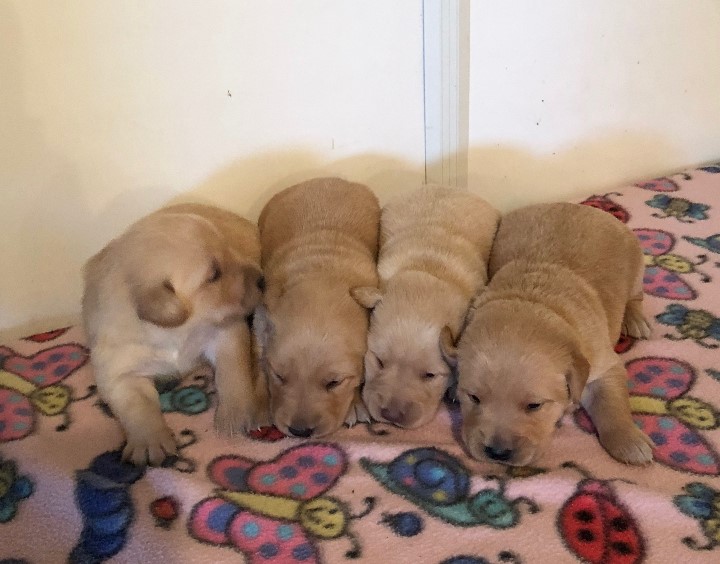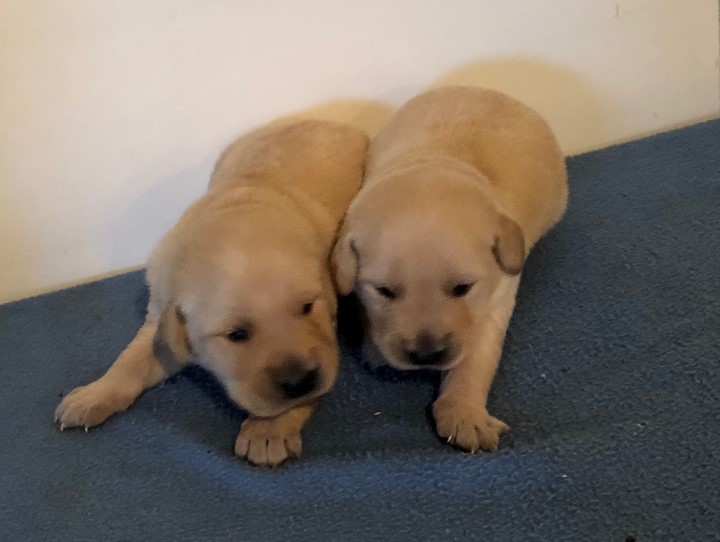 January 15, 2018
The mother, Cali, is a Golden Retriever. The father is our Yellow Labrador Retriever, Max. They are both AKC registered and OFA certified. With Cali a darker red and Max an ivory yellow, we have a beautiful variety of coloration in the puppies. They had four females and two males. All are healthy and happy.