Goldadors: One parent is Labrador, one parent is Golden Retriever. We had a new litter born February 17, but they are all spoken for. We hope to have a new litter from Cali and Mitchell around the end of April.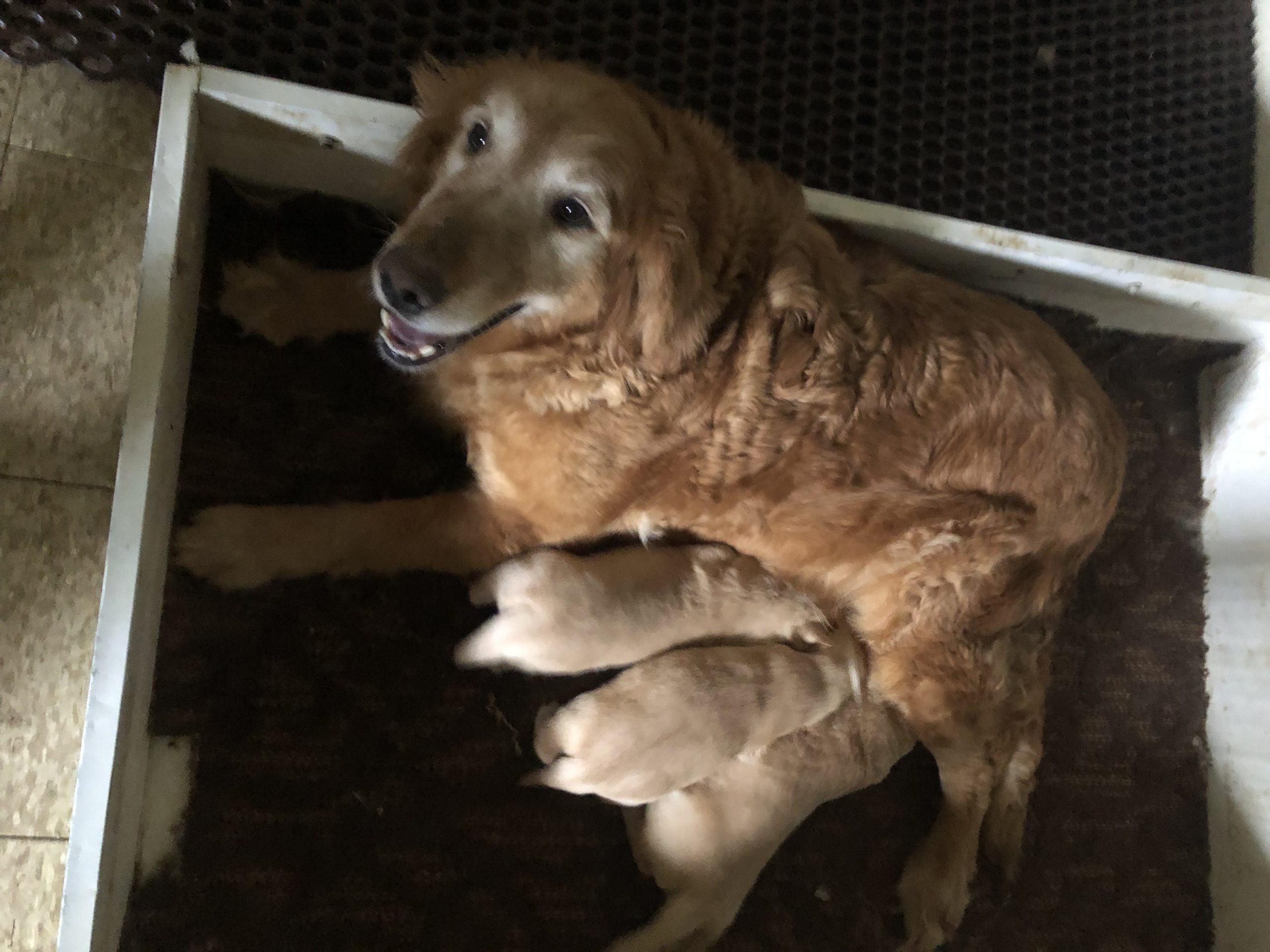 Cali With Goldador Puppies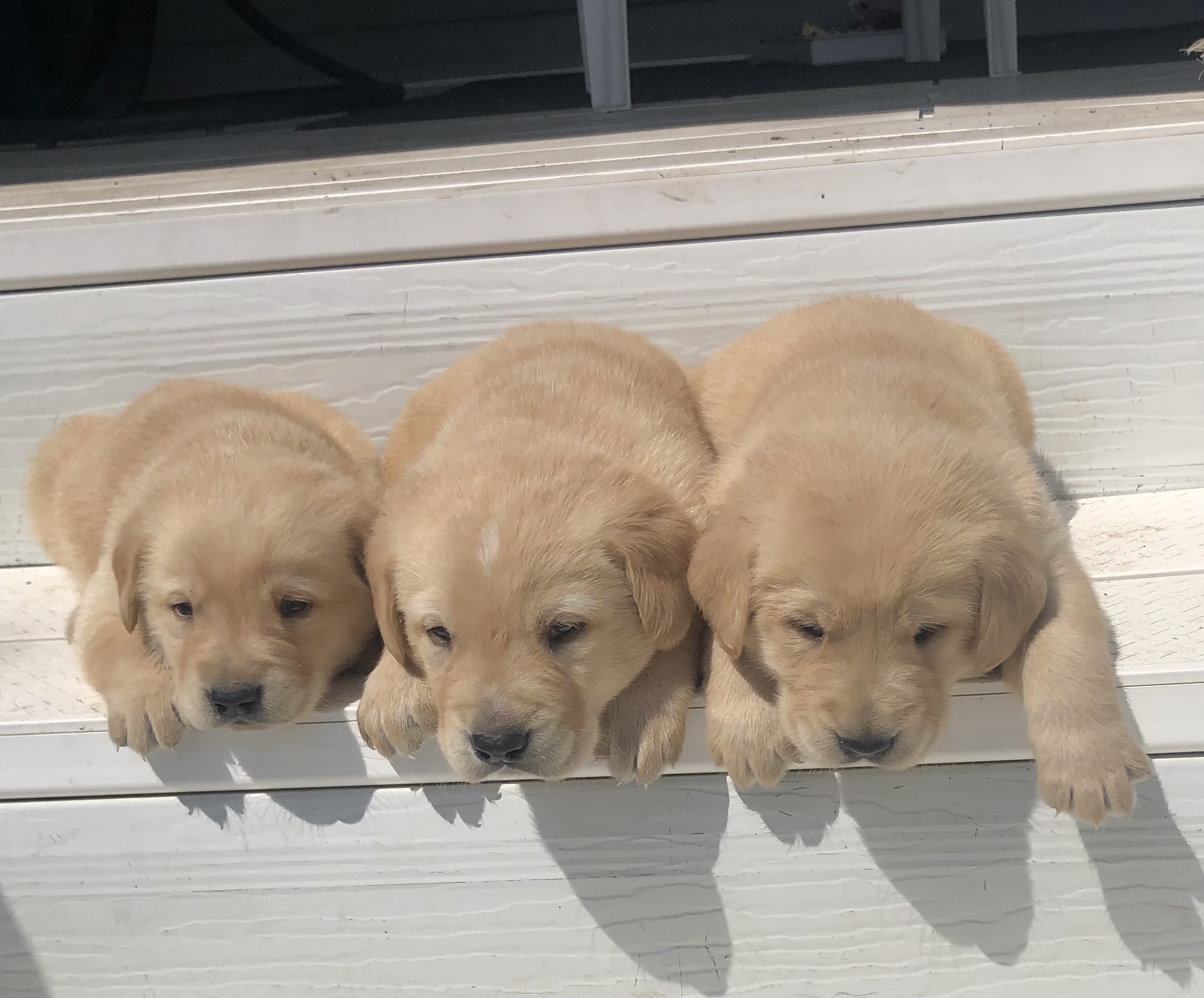 Cali's 3 puppies at 4 weeks old.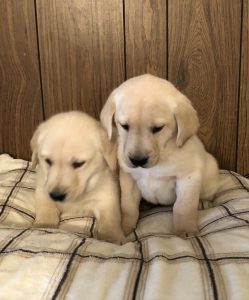 Two boys from last year's litter.
Spring 2023
April 23, 2023 - Our Golden Retriever, Cali, had a new litter of just three Goldador puppies, one female and two males!  She was bred with our male Yellow lab, Mitchell.  Both parents are AKC registered.  The puppies will have their health check with our vet when they are six weeks old, will get their first puppy vaccinations and will be ready for new homes around the middle of June.
May 19 - The two males are now spoken for.  The female is still available.
June 1, 2023 = Cali's puppies are all reserved now.  We hope to have a new litter of Goldador puppies born in July.  Call, text or email for more information. We would love to answer any questions! 507-227-4118