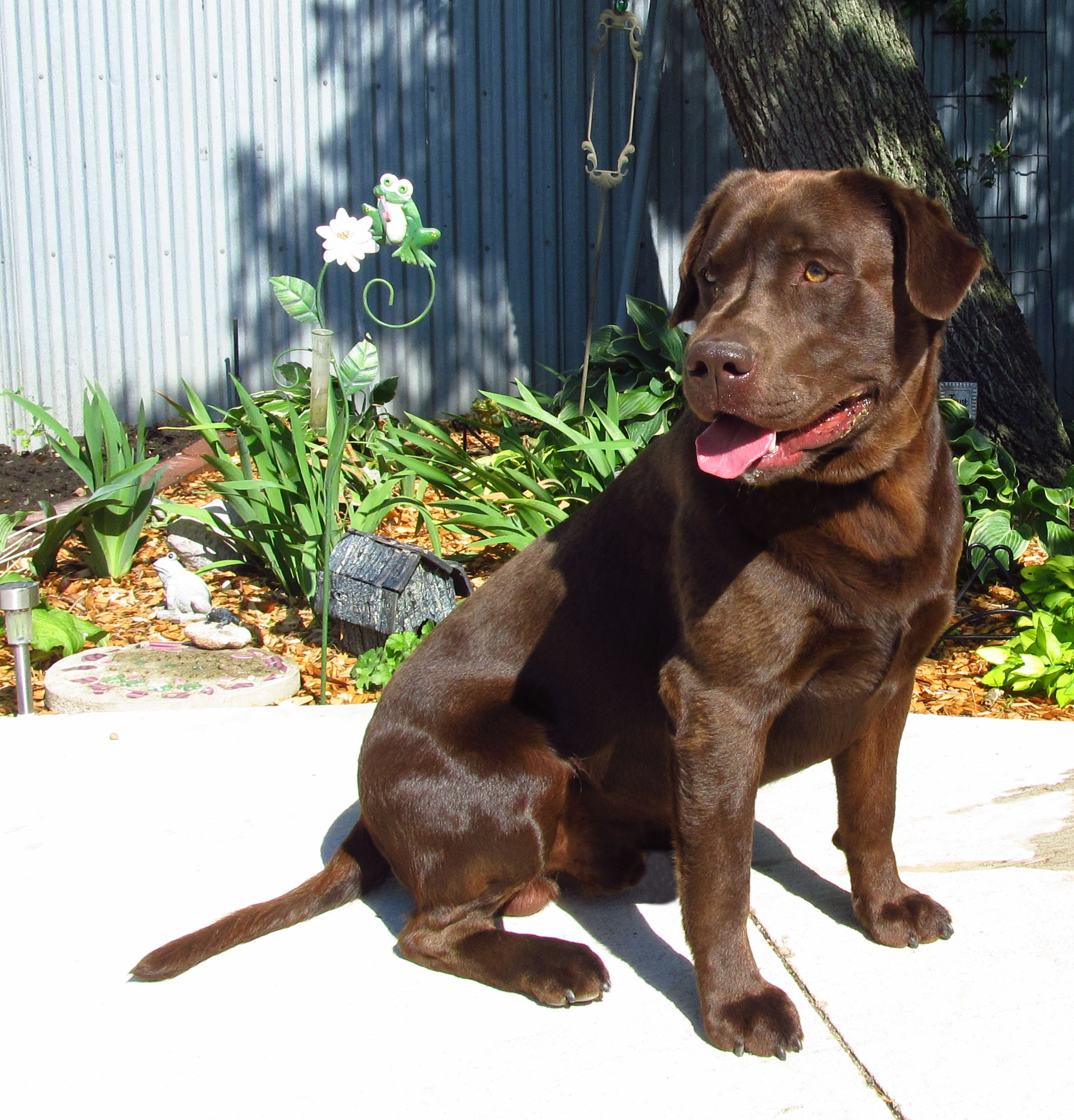 Houston
Gender: Male
Weight: 80 lbs
Registration: AKC
OFA Certification: Good
Houston has been our proud stud for many years, but at 11 years old, he has retired to the part-time position of "Official Visitor Greeter"! He has earned the role and so he spends his time watching birds and bunnies and dreaming of that ultimate game of never-ending stick retrieving.  He is a dark chocolate English style dog with a boxy head and frame. He's been a good, loyal retriever who always listened well to commands.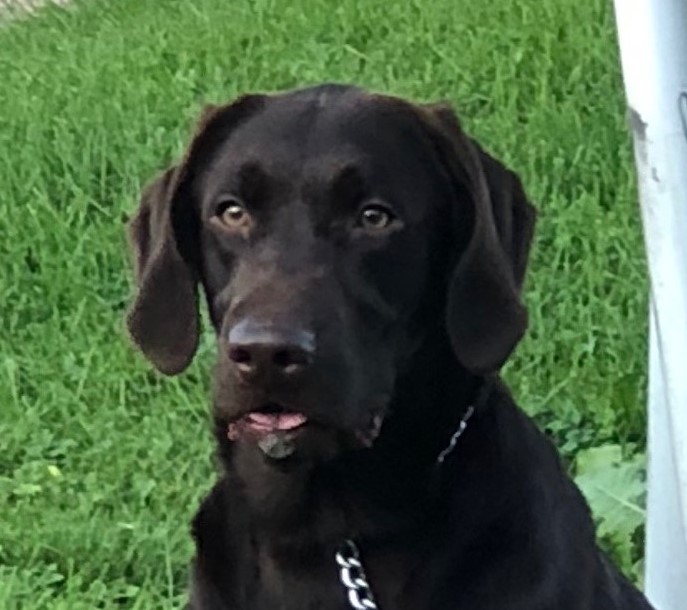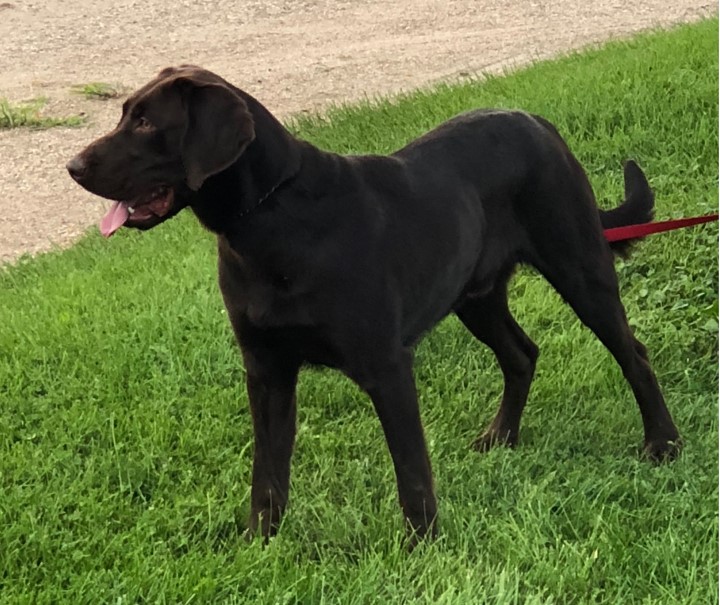 Tucker
Gender: Male
Weight: 65+ lbs
Registration: AKC
Tucker was born in 2016. He loves people and he is still a bit of a pup at heart and forgets sometimes that he is all "grown-up." He can chase a toy all day if given the opportunity. He listens quite well and is eager to please!
Trixie
Gender: Female
Weight:  75 lbs
Registration: AKC
Trixie is one of our chocolate labs. She is very calm and is proving to be a very good mother.   She likes to be outside and loves to be with people.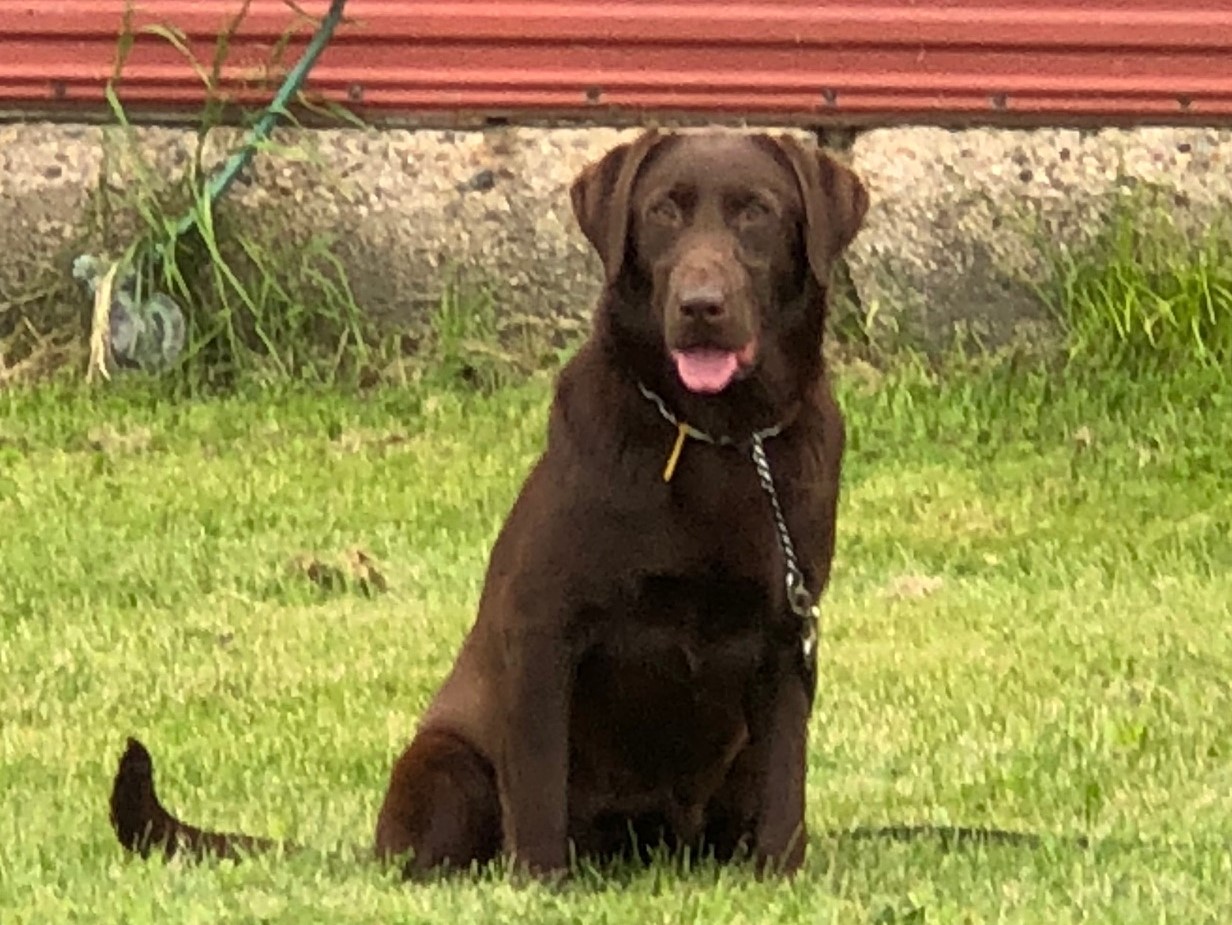 Tango
Gender: Female
Weight:  65 lbs
Registration: AKC
Tango is a sister of Trixie - from the same litter. She is a little smaller than her sister, but is about the same color and has the same disposition. She has several beautiful litters of chocolate puppies!