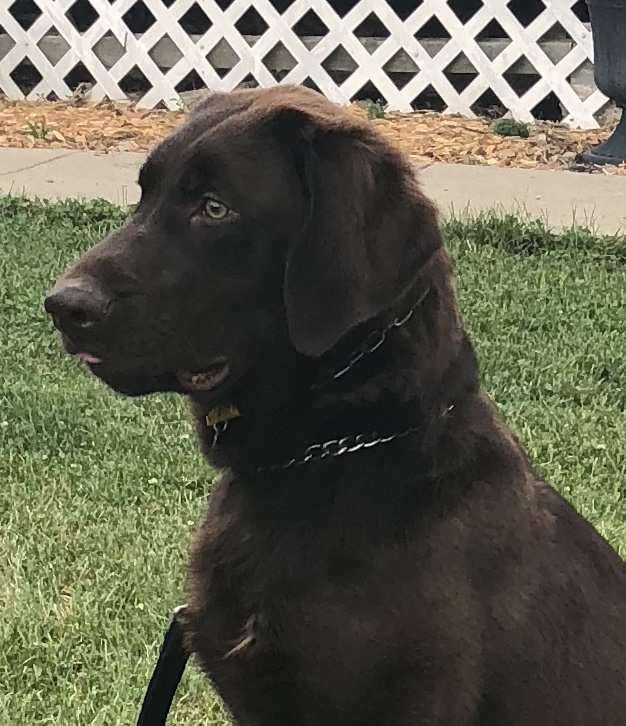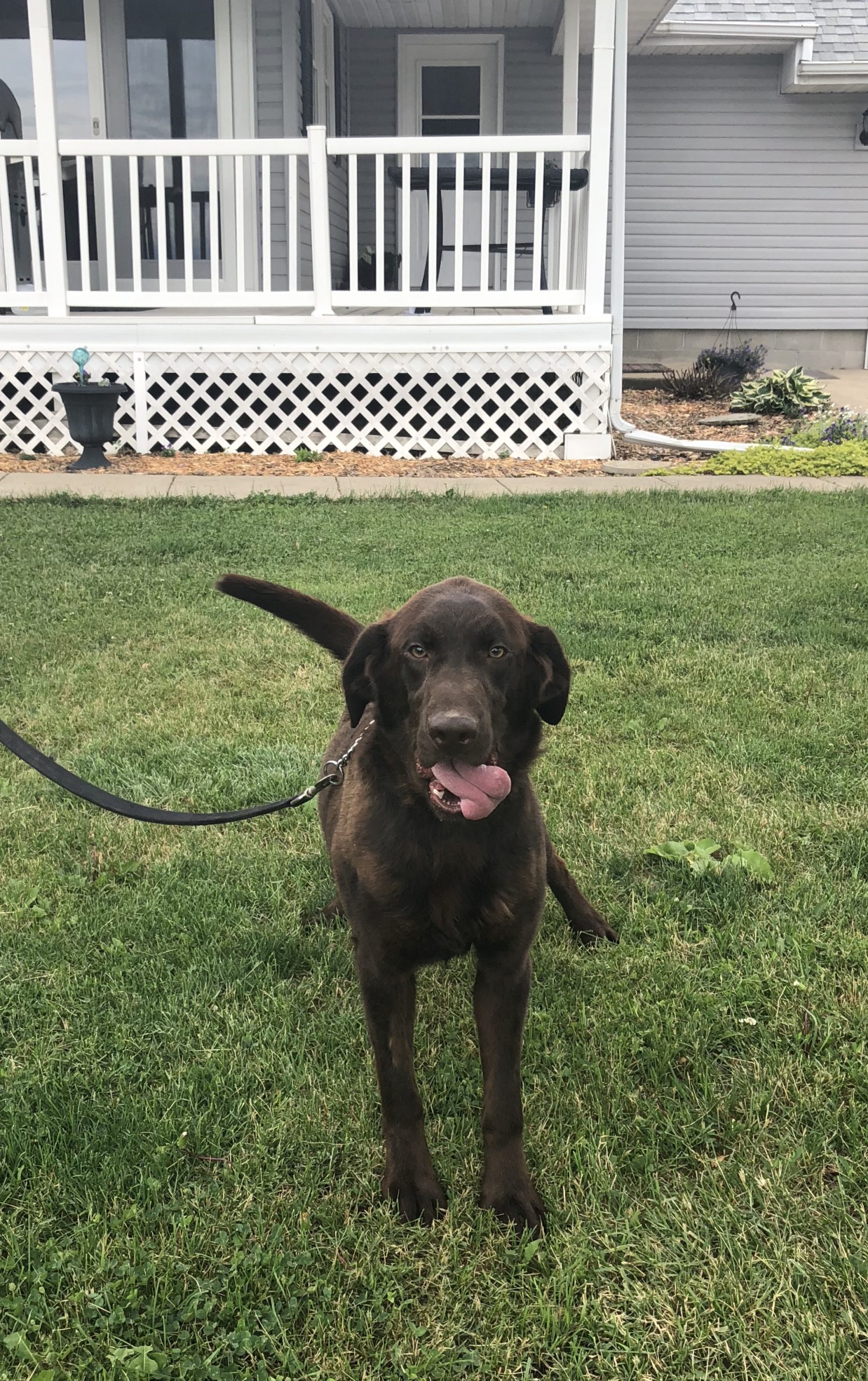 Woody
Gender: Male
Weight: 70+ lbs
Registration: AKC
Woody was born in 2020 in Woodstock, MN, thus the name!  He is still a bit of a pup at heart yet and is always ready for "playtime".  Both of his parents are hunters.
Trixie
Gender: Female
Weight:  75 lbs
Registration: AKC
Trixie is one of our chocolate labs. She is very calm and is proving to be a very good mother.   She likes to be outside and loves to be with people.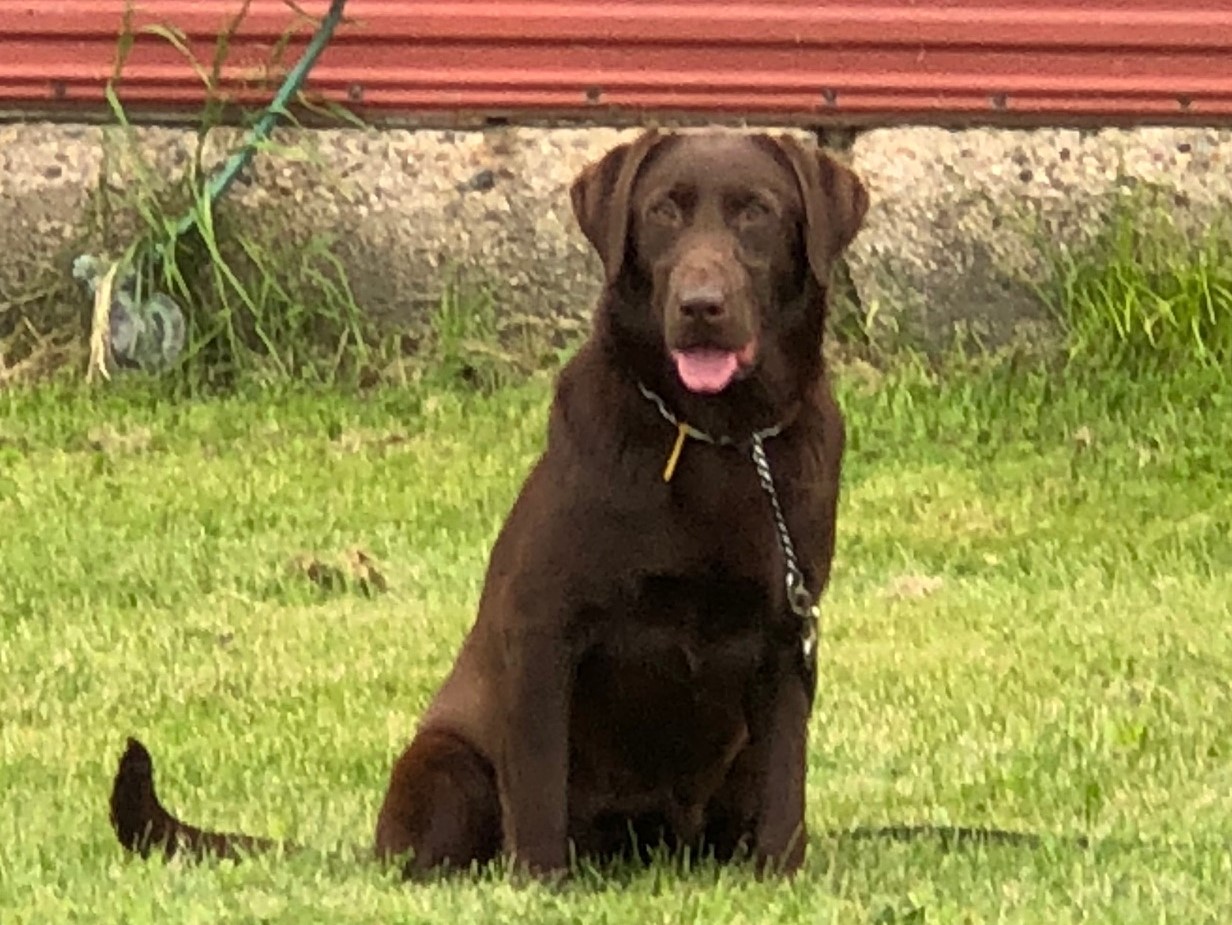 Tango
Gender: Female
Weight:  65 lbs
Registration: AKC
Tango is a sister of Trixie - from the same litter. She is a little smaller than her sister, but is about the same color and has the same disposition. She has had several beautiful litters of chocolate puppies!