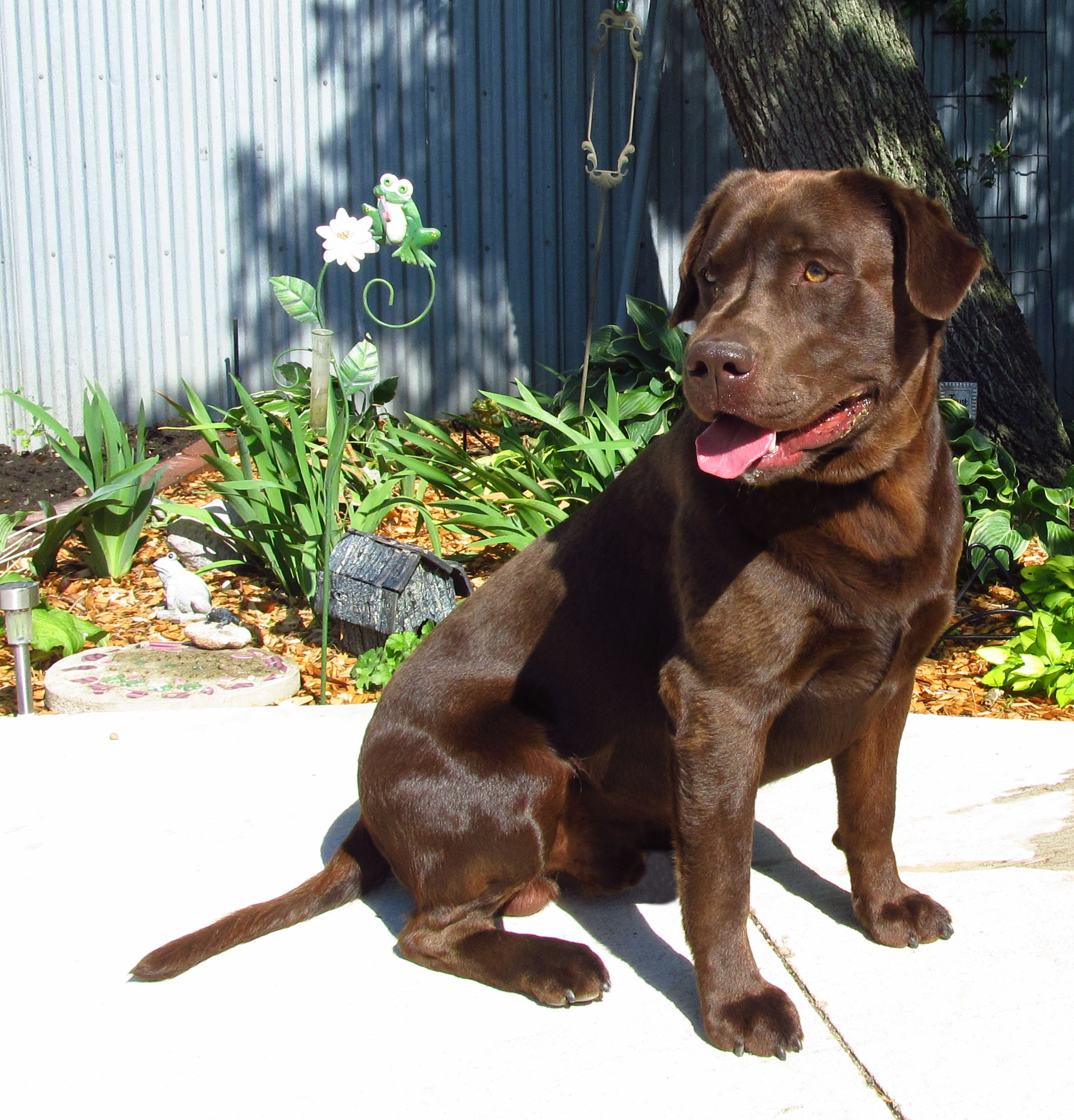 Houston
Gender: Male
Weight: 80 lbs
Registration: AKC
OFA Certification: Good
You would never guess but Houston was actually purchased in Houston, Texas! He is a dark chocolate English style dog with a boxy head and frame. He's a good, loyal retriever who listens well to commands. Houston loves to run around outside on the farm and always stays close in case you have a stick to throw!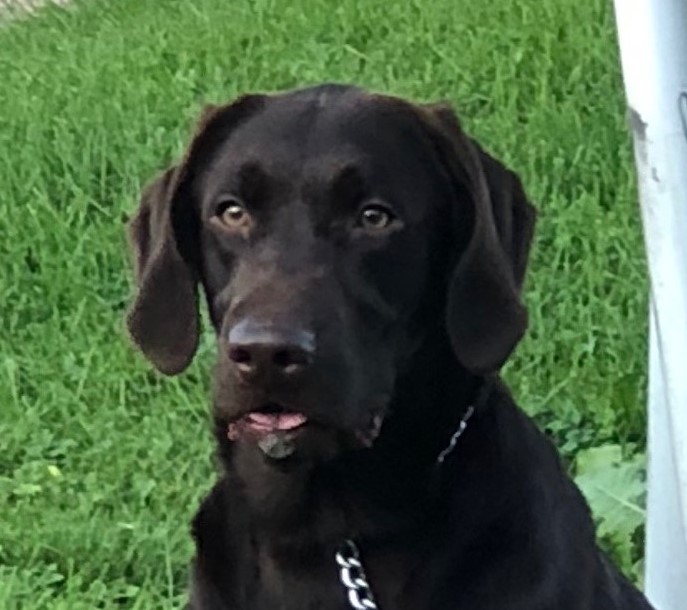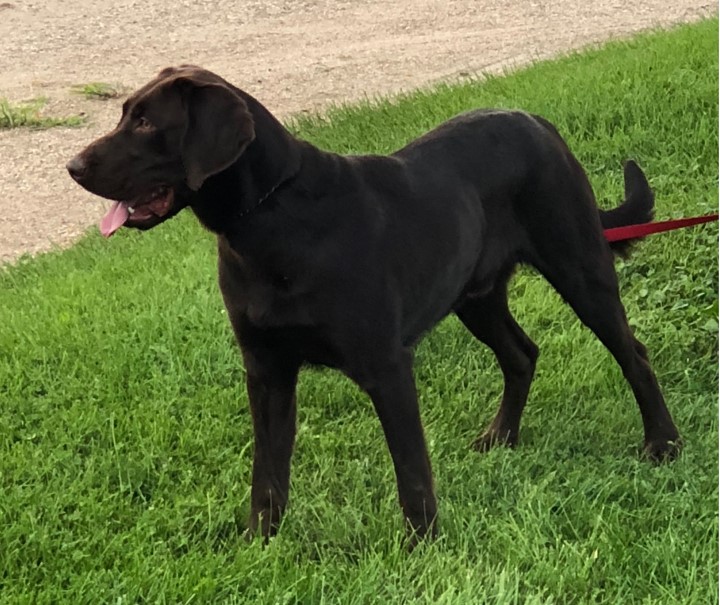 Tucker
Gender: Male
Weight: 65+ lbs
Registration: AKC
Tucker was born in 2016. He loves people and he is still a bit of a pup at heart and forgets sometimes that he is all "grown-up." He can chase a toy all day if given the opportunity. He listens quite well and is eager to please!
Trixie
Gender: Female
Weight:  65 lbs
Registration: AKC
Trixie is one of our chocolate labs. She is very calm and is proving to be a very good mother.   She likes to be outside and loves to be with people.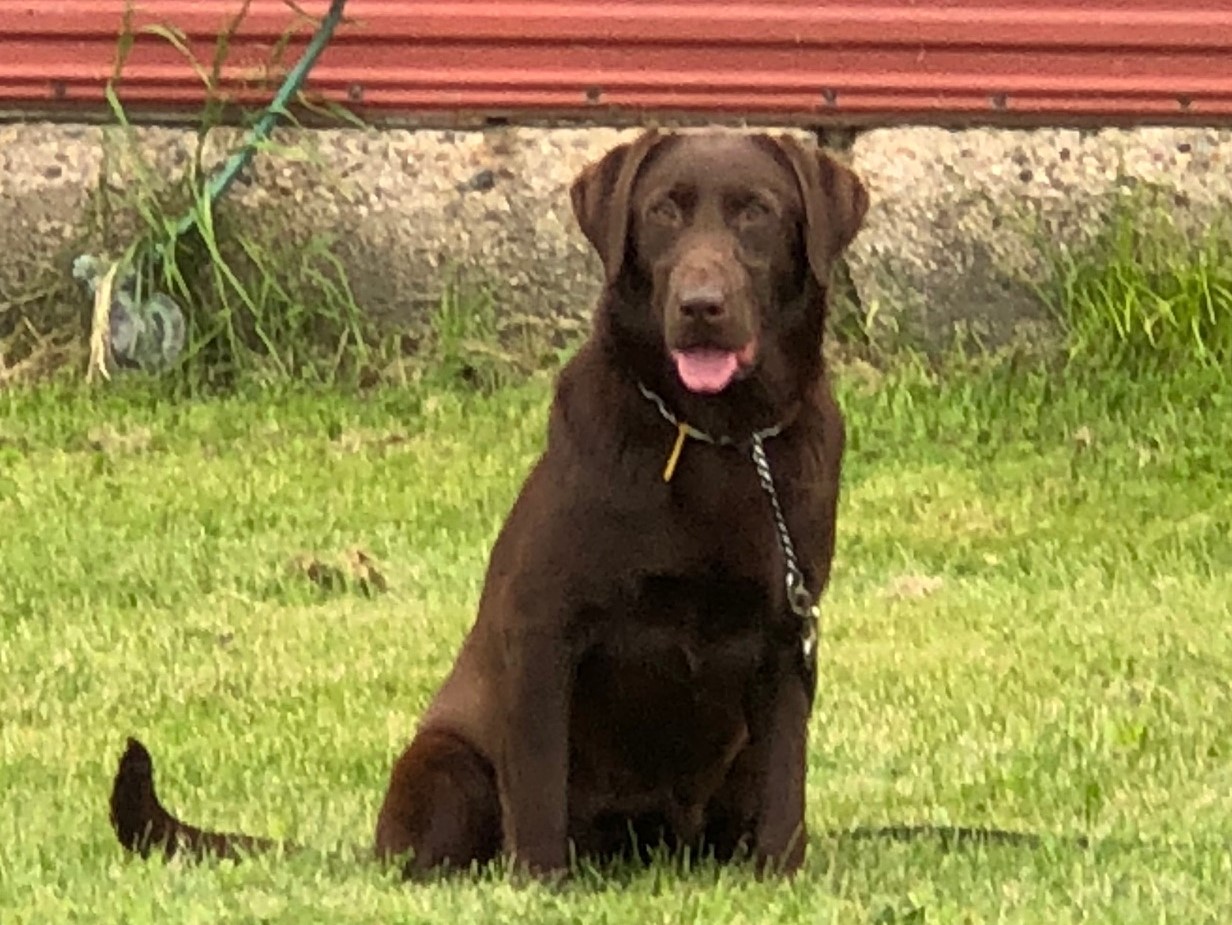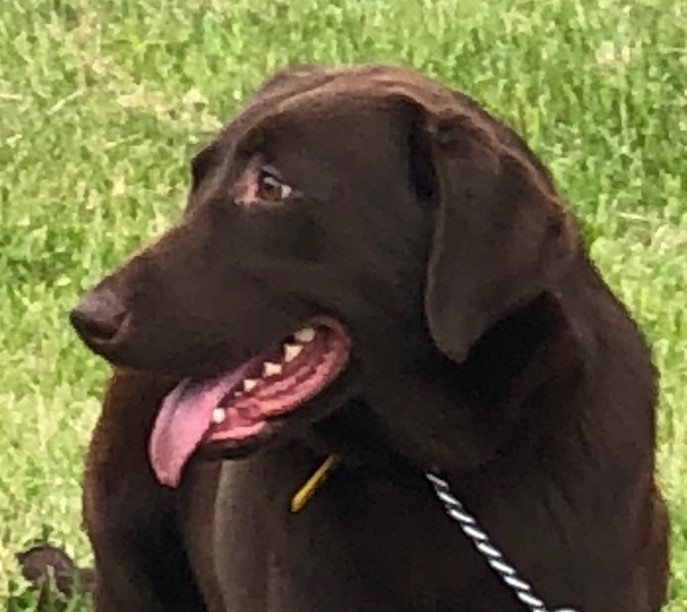 Mocha
Gender: Female
Weight:  70 lbs
Registration: AKC 
OFA Certification: Good
This is Mocha with her first litter.  She is a daughter of our Hershey and Harley. Mocha has a lovely dark chocolate coat.  She is a very "people-friendly" lab.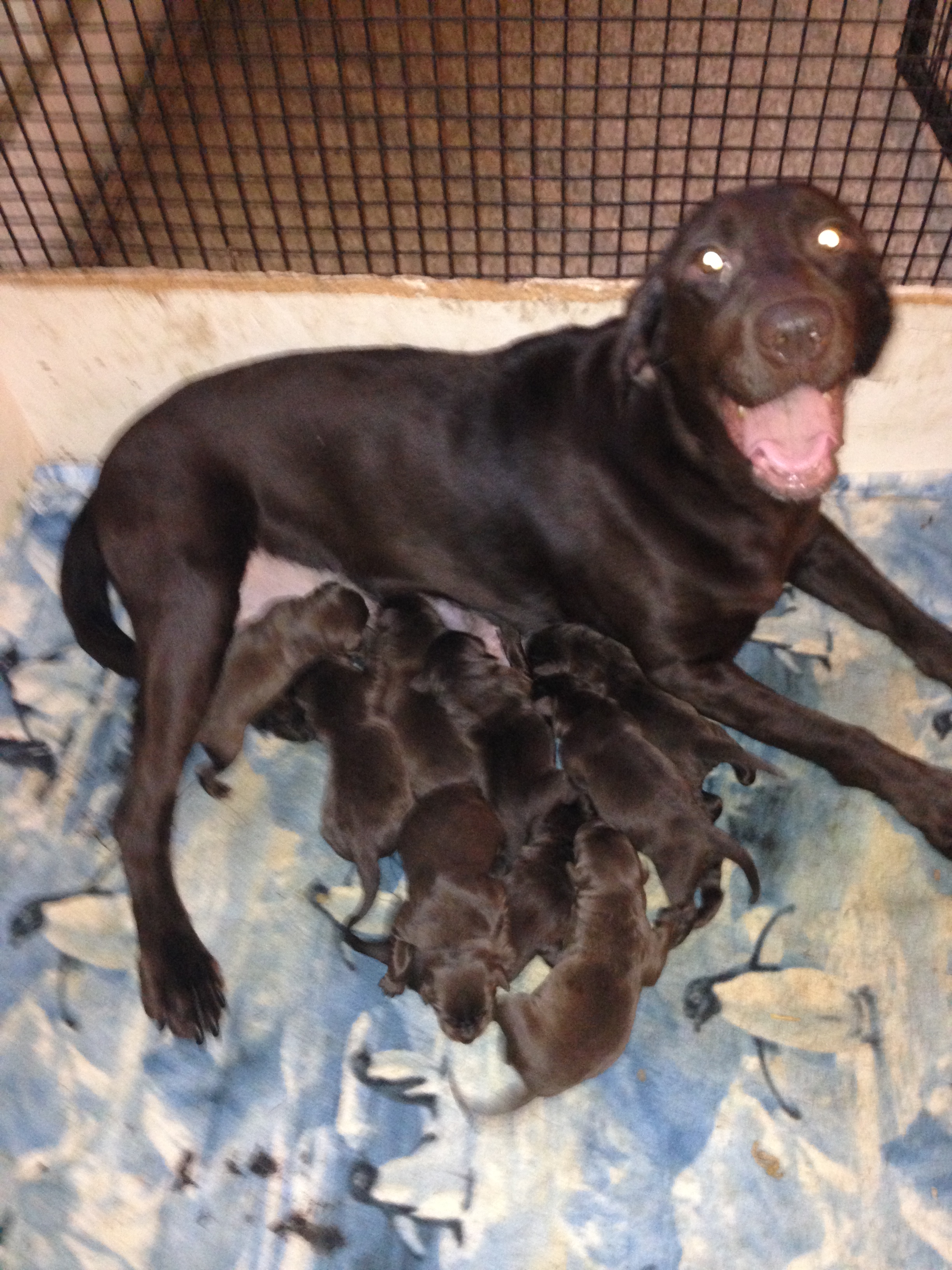 Ghiradelli
Gender: Female
Weight: 65 lbs
Registration: AKC
We call her Deli for short, as she has the rich, dark color of Ghiradelli chocolate! She is a little smaller, about 65 pounds, like her mother, Cocoa was.  Cocoa is a great-grand daughter of FC AFC Baracuda Blue MH.  Deli can't get enough "lovin", always wants more attention and is ready at a moment's notice to take a run!